Keep You Hird
Hird Lyrics
Jump to: Overall Meaning | Line by Line Meaning
Uh uh uh
Full moon
Make this night
Love will
Heal the wound
The glowing light
Will set things right
It's alright
Full moon
Wait in vain
Love for sure
Will come with pain
Rain for sure
Will make it right
It's alright
Uh uh uh
Uh uh uh
Full moon
Make this night
Love will
Heal the wound
The glowing light
Will make things right
It's alright
Full moon
Wait in vain
Love for sure
Will come with pain
Rain for sure
Will make it right
It's alright
It's alright
It's alright
It's alright
It's alright
It's alright
It's alright
It's alright
It's alright
It's alright
It's alright
It's alright
It's alright
It's alright
It's alright
It's alright
It's alright
It's alright
Dark Sky, rinse me with rain and I'll cry
Love tears blurring my sight, it's alright
Filled up and want to be empty
Rinse Me
Rinse Me
It's alright
It's alright
It's alright
It's alright
It's alright
It's alright
It's alright
Dark Sky, rinse me with rain and I'll cry
Love tears blurring my sight, it's alright
Filled up and want to be empty
Rinse Me
Uh uh uh
Overall Meaning
The lyrics to Hird's song Keep You Kimi tap into the healing and restorative powers of love and nature, specifically the full moon and rain. The repetition of "it's alright" throughout the song conveys a sense of reassurance and comfort that everything will work out in the end. The opening lines "Full moon, make this night, love will heal the wound" suggest that the power of love is not only present but necessary to heal one's wounds or pain. The glowing light of the full moon is seen not only as a source of illumination but as a source of hope.
The second verse continues this theme of love and pain. Love is depicted as a force that will undoubtedly bring pain, but ultimately leads to the right outcome. The rain serves as a metaphor for the hardships or difficulties that come with love. Rainy days and love both have moments of intensity and moments of calm. Both can be unpredictable or moody, but in the end, the rain can make things right.
The outro of the song refers back to the rain and its healing potential. "Dark sky, rinse me with rain and I'll cry/Love tears blurring my sight, it's alright/Filled up and want to be empty/Rinse me." Here, the rain is personified as a cleansing agent, something that can wash away the pain and emotion that fills a person up. Being emptied out is seen as a way of making room for something better or more positive.
Overall, the lyrics of Keep You Kimi are a reminder that love and nature can work hand in hand to heal and restore the soul.

Line by Line Meaning
Full moon
The full moon is a symbol of hope and healing
Make this night
This night has the potential to be something special
Love will
Love is a powerful force that can change everything
Heal the wound
Love has the power to mend broken hearts
The glowing light
The light from the moon represents hope and positivity
Will set things right
Things will be better as a result of this experience
It's alright
Everything will be okay
Wait in vain
Sometimes waiting for something can be difficult and frustrating
Love for sure
Love is worth waiting for
Will come with pain
Love can be difficult and bring heartache, but it's still worth it
Rain for sure
Like the rain, the struggles we face will eventually pass
Will make it right
Things will work out in the end
Dark Sky, rinse me with rain and I'll cry
Sometimes we need to let our emotions out
Love tears blurring my sight, it's alright
Even though love can be painful, we can still find comfort in it
Filled up and want to be empty
Sometimes we feel overwhelmed and need to release some of our emotions
Rinse Me
Wash away the negative feelings and experiences
Lyrics © Universal Music Publishing Group
Written by: CHRISTOFFER JOHN BERG, YUKIMI NAGANO

Lyrics Licensed & Provided by LyricFind
To comment on or correct specific content,
highlight it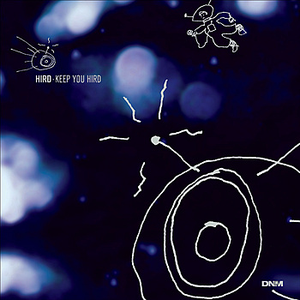 Christoffer Berg was born and raised by two musicians in Gothenburg, Sweden. Growing up in a musical environment made it possible for Christoffer to play around with music from the early days of childhood, which might explain his relaxed attitude towards creating music. Christoffer "Hird" Berg does everything himself: drums, percussion, keyboards, guitar and vocals.
Genre not found
Artist not found
Album not found
Search results not found
Song not found