Doll Parts
Hole Lyrics
I am doll eyes, doll mouth, doll legs
I am doll arms, big veins, dog beg
Yeah, they really want you
They really want you, they really do
Yeah, they really want you
They really want you and I do too
I want to be the girl with the most cake
I love him so much, it just turns to hate
I fake it so real, I am beyond fake
And someday, you will ache like I ache
And someday, you will ache like I ache
And someday, you will ache like I ache
And someday, you will ache like I ache
And someday, you will ache like I ache
I am doll parts, bad skin, doll heart
It stands for knife
For the rest of my life
Yeah, they really want you
They really want you, they really do
Yeah, they really want you
They really want you, but I do too
I want to be the girl with the most cake
He only loves those things
Because he loves to see them break
I fake it so real, I am beyond fake
And someday, you will ache like I ache
And someday, you will ache like I ache
And someday, you will ache like I ache
And someday, you will ache like I ache
And someday, you will ache like I ache
And someday, you will ache like I ache
And someday, you will ache like I ache
Someday, you will ache like I ache
Lyrics © Kobalt Music Publishing Ltd.
Written by: Courtney M Love

Lyrics Licensed & Provided by LyricFind
To comment on specific lyrics,
highlight them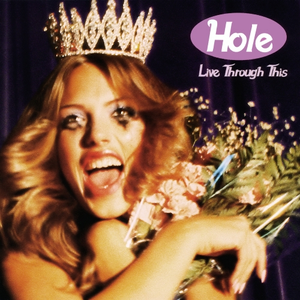 This song is about Kurt Cobain. It was first performed as "Dissed" and had different lyrics for the verse.

Courtney Love told Uncut Magazine: "I still don't understand why that one song with just three chords is such a big thing. But it's definitely got some good lyrics. That was a song about Kurt. I wrote it in Boston. So the line "dog beg," that's because there was a dog begging me for food." (Source Doll Parts Songfacts).
Genre not found
Artist not found
Album not found
Search results not found
Song not found