Manhattan sure does have a lot of cabs
Affix my iPod with the clip
Take a trip along the modern ave
Upside the tree is another squirrel
Inside the breeze is another world
I never spot the mayor
Do the homeless feel without a home?
Or just feel at home everywhere?
My boy Many loves litter
Look at all the babies, no sitter
Whattup ha
Whattup ma
Done hit her
Or yo ha
Or Johan′s no hitter
Towards a foreign quarter
Willyburg troop
Willyburg bridge Jesus walking on water
Red and blue peeling
Gentlemen and ladies looking crazy under navy blue ceiling
Nothing to be off put
I prefer to be on foot
Stroll ahead
Stroll ahead
And see
One foot in front of the other
The book of life cover to cover
The look-alikes, huddle together, in a pack
Could tell the ones that's into acting cause they never wanna interact
Various sorts who look tasty
I love passing a store with good AC
People trying to hand me shit
Tourists rocking Yankees shit
A jackass trying to sell me janky shit
A dumptruck blocking traffic hauling stanky shit
Happy kids
Campy cliques
Shrapnel from the shaggy dog, crappy kicks
Ample kitty kat persists
City college campuses
I watch my six
Rain wash my sins
Stroll ahead
Stroll ahead
And see
No cost for the life
I cross by the cars, don′t cross by the lights
Serenaded by sounds of the night
Lower east side where the rats get wild for the night
Dollar slice, 2 bros
Rainbows made of oil
Puddles made of who knows
Ghosts finding new highs and new lows
"Yo that's Boy Sand"
"Hi. Kudos"
Gals give glucose
This block kids rock new coats
3 or 4 blocks more kids rock two coats
Still far to go
It's like Fargo, you′ll need that True Coat
One, not two coasts
Cusses off the cuff
Cars cut too close
Pass by the park there′s who folks?
Starks not Kukoc
Stroll ahead
Stroll ahead
And see
Contributed by Kaylee R. Suggest a correction in the comments below.
To comment on specific lyrics,
highlight them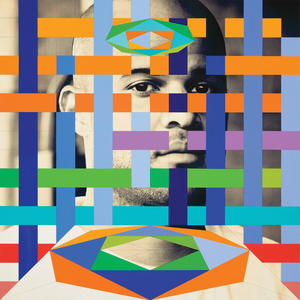 Homeboy Sandman grew up in Queens, New York City and attended boarding school at New Hampshire's Holderness School. He received an undergraduate degree from the University of Pennsylvania and subsequently enrolled in law school at Hofstra University. He withdrew from law school during his third year to pursue his career as an emcee.

On June 1st 2010, Homeboy Sandman released his third album, The Good Sun. The album was released on New York City-based indy record label High Water Music and features production from 2 Hungry Bros
Read Full Bio
Homeboy Sandman grew up in Queens, New York City and attended boarding school at New Hampshire's Holderness School. He received an undergraduate degree from the University of Pennsylvania and subsequently enrolled in law school at Hofstra University. He withdrew from law school during his third year to pursue his career as an emcee.

On June 1st 2010, Homeboy Sandman released his third album, The Good Sun. The album was released on New York City-based indy record label High Water Music and features production from 2 Hungry Bros, Ski Beats, Thievin' Stephen, DJ Spinna, Psycho Les (The Beatnuts) and Core Rhythm, among others. The first single off of The Good Sun is "Angels with Dirty Faces," produced by J57.

homeboysandman.com
Genre not found
Artist not found
Album not found
Search results not found
Song not found