Hwær cwóm helm? Hwaer cwóm byrne?
Hwær cwóm feax flówende?
Hwær cwóm hand on hearpestrenge?
Hwær cwóm scir fýr scinende?
Hwær cwóm lencten and hærfest?
Hwær cwóm héah corn weaxende? FE
Hwá gegaderath wuduréc of
wealdholte byrnende?
Oððe gesiehth of gársecge
ðá géar gewendende?
'Where is the helm and the hauberk,
and the bright hair flowing?
Where is the hand on the harp string,
and the red fire glowing?
Where is the spring and the harvest
and the tall corn growing?
Who shall gather the smoke of
the dead wood burning?
Or behold the flowing years
from the Sea returning?'
Contributed by Samantha F. Suggest a correction in the comments below.
To comment on specific lyrics,
highlight them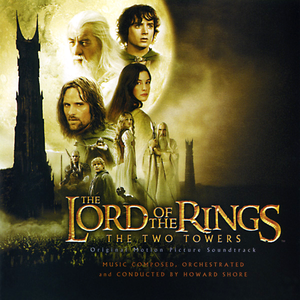 The Missing (Old English): Music by Howard Shore. Words by Philippa Boyens. Translation by David Salo. Text She never watched | Héo naefre wacode dægréd the morning rising, Too busy with the | Tó bisig mid dægeweorcum day's first chores But oft she would watch | Ac oft héo wacode sunnanwanung the sun's fading As the cold of night crept | Thonne nihtciele créap geond móras across the moors And in that moment | And on thaere hwile She felt the loss | Héo dréag thá losinga Of everything that | Earla thinga the héo forléas. Had been missed So
Read Full Bio
The Missing (Old English): Music by Howard Shore. Words by Philippa Boyens. Translation by David Salo.

Text
She never watched | Héo naefre wacode dægréd
the morning rising,
Too busy with the | Tó bisig mid dægeweorcum
day's first chores
But oft she would watch | Ac oft héo wacode sunnanwanung
the sun's fading
As the cold of night crept | Thonne nihtciele créap geond móras
across the moors
And in that moment | And on thaere hwile
She felt the loss | Héo dréag thá losinga
Of everything that | Earla thinga the héo forléas.
Had been missed
So used to feeling | Héo swá oft dréag hire sáwle sincende
the spirit sink
She had not felt | Héo ne cúthe hire heortan lust
her own heart's wish

(c)2002 New Line Tunes (ASCAP).
(c) info from the booklet

***
More info at A Magpie's Nest
Genre not found
Artist not found
Album not found
Search results not found
Song not found