Words after words
Broken roads
Lies after lies
Fake smiles
Stupidity floods
Life filled with drugs
Too many fake gods
Meaningless hugs
Too much for me
I'm searching the exit!
Expensive the entrance fee
I'm walking through the desert
Walking and searching the door
Outside I want to live
It's colder once more
I have nothing to give
I know you like it!
I know you crave for it!
I know!
Writer(s): Hteththemeth

Contributed by Peyton T. Suggest a correction in the comments below.
To comment on specific lyrics,
highlight them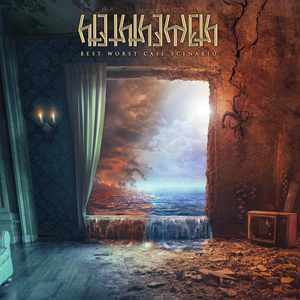 Hteththemeth este una dintre cele mai enigmatice apariții pe scena metal, cu un stil unic şi fără o limită de exprimare, muzica neumană practicată de trupă sare fără timiditate de la metal cu elemente ambient și influente de black, ajungând până la blues și bossa nova. Conceptual, Hteththemeth se găsește în faţa unui peisaj plin de sentimente, unele plăcute, altele reci, unele confuze, altele depline.
În 2016, trupa a lansat albumul "Best Worst Case Scenario"
Read Full Bio
Hteththemeth este una dintre cele mai enigmatice apariții pe scena metal, cu un stil unic şi fără o limită de exprimare, muzica neumană practicată de trupă sare fără timiditate de la metal cu elemente ambient și influente de black, ajungând până la blues și bossa nova. Conceptual, Hteththemeth se găsește în faţa unui peisaj plin de sentimente, unele plăcute, altele reci, unele confuze, altele depline.
În 2016, trupa a lansat albumul "Best Worst Case Scenario", care poate fi văzut ori ca un scenariu al unei vieți pline de visare, ori ca o coloană sonoră a unui film imaginar. Același an a fost marcat și de prezența în Finala Mondială Global Battle of the Bands, de la Berlin, unde a obținut locul 2, apoi prin reprezentarea României la Wacken Open Air,

Members:
Lao Kreegan (Unhuman Vocals, Rusted Keyboards, Incomprehensible Lyrics)
Bob (Upset Vocals & Guitars, Mellotron, Bipolar Mixing & Mastering)
Luci (Psychedelic Guitar)
Koldr (Celestial Bass Guitar)
Vlad (Dreamy Keyboards)
Codrez (Apocalyptic Drums)
Marc Spedalska (session member)

Discography:
1999 - Ziduri Mucegaite Cu Rosturi
2000 - I Kiss You Only If I Adore You (Or If I Hate You)
2013 - The Unhuman Split [with The Bipolar Disorder Project]
2016 - Best Worst Case Scenario
Genre not found
Artist not found
Album not found
Search results not found
Song not found