Tell Me You Love Me
Hyde Lyrics
look in my eyes and tell me you love me convince me why don't i believe you there's something about the way you speak that makes me sick sick like disease so cut to the chase kill the thought kill your dreams try to lie to yourself to make everything work out i'll cause more pain to myself than you could even inflict on me this is the way things have to be gone the pain is gone all i have left is open burning words speak the truth look in my eyes and tell me you love convince me why i don't believe you.
Contributed by Jacob C. Suggest a correction in the comments below.
To comment on specific lyrics,
highlight them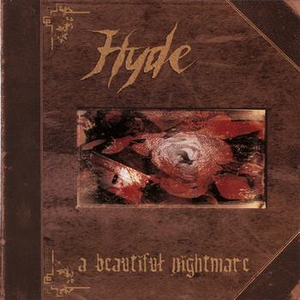 HYDE (ハイド) is the solo project of hyde, the singer and main lyricist for the Japanese rock band L'Arc~en~Ciel and Vamps.

Since HYDE keeps his personal information scarce, much about him is either unknown or unofficial, including his real name, purported to be Hideto Takarai. He confirmed his birthdate (January 29, 1969) in an interview for the 2002 March issue of Rockin On Japan.

HYDE's debut as a solo artist was in October 2001, when he released his first solo single, Evergreen.
Read Full Bio
HYDE (ハイド) is the solo project of hyde, the singer and main lyricist for the Japanese rock band L'Arc~en~Ciel and Vamps.

Since HYDE keeps his personal information scarce, much about him is either unknown or unofficial, including his real name, purported to be Hideto Takarai. He confirmed his birthdate (January 29, 1969) in an interview for the 2002 March issue of Rockin On Japan.

HYDE's debut as a solo artist was in October 2001, when he released his first solo single, Evergreen. After two more singles, Angel's Tale and Shallow Sleep, HYDE released his first solo album, ballad-filled ROENTGEN, in March 2002. An overseas edition featuring English lyrics was released in July. His next two singles, HELLO and HORIZON, both including a b-side track not found on any album, were released prior to his second album, rockish 666, all in late 2003.

While reuniting with L'Arc~en~Ciel after a 3 year hiatus, HYDE continued his solo career. He composed the music for the song Glamorous Sky, sung by 中島美嘉 (Mika Nakashima) and to be used in the movie NANA. HYDE's next single Countdown was released in October 2005, it included Japanese & English versions of the title song. Another single, Season's Call, was used as the second opening theme to the anime show Blood+, starting in January 2006. The single was released in February. Third album FAITH was released in April, and it can be describes as hard rock with religious touch. The album was accompanied by a five-month tour with many locations in Japan, and four concerts in California, USA. Following the completion of the tour, a DVD of the concerts was released in November.

In addition to his musical career, HYDE has also starred in movies Moon Child and 下弦の月 (Kagen no Tsuki, also known as Last Quarter).

In early 2008, HYDE formed a new unit, VAMPS, with his fellow guitarist K.A.Z – and released a photobook ominously named HYDE IS DEAD.

Official site: http://www.hyde.com
Genre not found
Artist not found
Album not found
Search results not found
Song not found