I Dig Your Mind
Iggy Pop Lyrics
And you know it's the wrong way round
Still you can't say no
Ever playing upon your mind
But you won't say why
(So shut up!)
Unless you're ready to leave it
(Or make up your mind)
But you need it so much
(Do you really believe in it?)
Yes I do
From time to time
In the end
You dig yourself the hole you're in
When you don't know what you want
You just repeat yourself again
In the end
You just repeat yourself again
When you don't know who you are
You dig yourself the hole you're in
(Don't worry)
It's only in your mind
(Don't worry)
But I do
From time to time
You just repeat yourself again
(Don't worry)
You just repeat yourself again
(Don't worry)
You just repeat yourself again
(Don't worry)
You just repeat yourself again
Still it's the wrong way round
And you won't say no
Ever playing upon your mind
But you won't say why
(So shut up!)
Unless you're ready to leave it
(Or make up your mind)
But you need it so much
(Do you really believe in it?)
Yes I do, I do, this time
In the end
You dig yourself the hole you're in
When you don't know what you want
You just repeat yourself again
In the end
You just repeat yourself again
When you don't know who you are
You dig yourself the hole you're in
In the end
(Unless you're ready to leave it)
You just repeat yourself again
(But you don't know you need it)
When you don't know who you are
(Do you really believe in it?)
You dig yourself the hole you're in
Contributed by Lily A. Suggest a correction in the comments below.
To comment on specific lyrics,
highlight them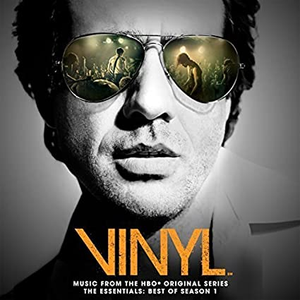 Cover of Nervous Breakdown's song of the same name, the song was released around the same time as Iggy Pop's final album Post Pop Depression, but was not featured on any tours.
Genre not found
Artist not found
Album not found
Search results not found
Song not found