You know how we do
I wanna a new world without the order
I wanna resurrect and live a little shorter
I want it heavy
I want the fury
I want to be like the judge and the jury
From the outside everything moves right
From the outside, from the outside
From the outside everything moves right
From the outside, from the outside
We are, we are the face of the future
We are, we are the digital heartbeat
We are, we are the face of the future
We don't wanna change, we just want to change everything
Hey, hey, hey, hey, digital, digital
Hey, hey, hey, hey, digital heartbeat
Hey, hey, hey, hey, digital, digital
We don't wanna change, we just want to change everything
I wanna a new world without the order
I wanna resurrect and live a little shorter
I want it heavy
I want the fury
I want to be like the judge and the jury
From the outside everything moves right
From the outside, from the outside
From the outside everything moves right
From the outside, from the outside
We are, we are the face of the future
We are, we are the digital heartbeat
We are, we are the face of the future
We don't wanna change, we just want to change everything
Hey, hey, hey, hey, digital, digital
Hey, hey, hey, hey, digital heartbeat
Hey, hey, hey, hey, digital, digital
We don't wanna change, we just want to change everything
And they they've been sayin', they've been sayin' the same thing
And they, they've been sayin', they've been sayin' the same thing
And they, they've been sayin', they've been sayin' the same thing
And they, they've been sayin', they've been sayin' the same thing
And they, they've been sayin', they've been sayin' the same thing
And they, they've been sayin', they've been sayin' the same thing
They, they've been sayin', they've been sayin' the same thing
And they, they've been sayin', they've been sayin' the same thing
We are, we are the face of the future
We are, we are the digital heartbeat
We are, we are the face of the future
We don't wanna change, we just want to change everything
Hey, hey, hey, hey, digital, digital
Hey, hey, hey, hey, digital heartbeat
Hey, hey, hey, hey, digital, digital
We don't wanna change, we just want to change everything
Hey, hey, hey, hey, digital, digital
Hey, hey, hey, hey, digital heartbeat
Hey, hey, hey, hey, digital, digital
We don't wanna change, we just want to change everything
Lyrics © Universal Music Publishing Group
Written by: Alex Grant, Benjamin Arthur Mckee, Daniel Coulter Reynolds, Daniel James Platzman, Daniel Wayne Sermon

Lyrics Licensed & Provided by LyricFind
To comment on specific lyrics,
highlight them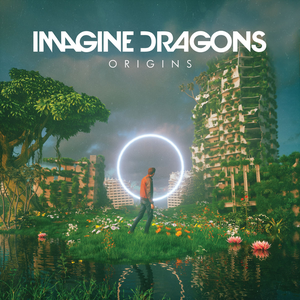 The ninth track on Imagine Dragons 2018 album Origins; Digital combines classic rock and roll rebellion with unabashedly experimental sonic style to create a 21st century anthem.
AP described it in a pre release review as "gloriously anarchic, disruptive… play[ing] with dubstep and chop[ing] itself into pieces." ID have used dubstep before, in their 2012 smash hit, Radioactive. This time, though, they combined it with an acoustic guitar line as an intro and backing the chorus, which creates a uniquely disjointed juxtaposition.
Genre not found
Artist not found
Album not found
Search results not found
Song not found