Regeneration
In Heaven Lyrics
You're getting any better
And I don't mind the rush
I'm going to try together
Before our eyes in stored
Again, running down my face
Again, running down my face
I don't wanna bring you down
I just wanna fuck around
My generation
This is my generation
I don't wanna bring you down
I just wanna fuck around
My generation
But my erosion
Good time and place
The kids and all the love
Hears every night
Let's get drunk tonight
Oh when, when you're out of place
Oh when, when you're out of place
I don't wanna bring you down
I just wanna fuck around
My generation
This is my generation
I don't wanna bring you down
I just wanna fuck around
My generation
But my erosion
I wanna, I wanna
I wanna be born again
I wanna, I wanna
I wanna be born again
I don't wanna bring you down
I just wanna fuck around
My generation
This is my generation
I don't wanna bring you down
I just wanna fuck around
My generation
But my erosion
Lyrics © O/B/O APRA/AMCOS

Lyrics Licensed & Provided by LyricFind
To comment on specific lyrics,
highlight them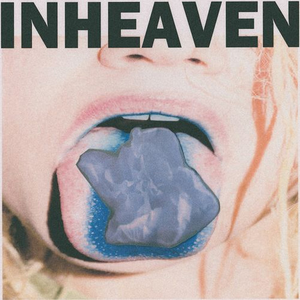 There are several bands with the name In Heaven:

1. A four piece indie rock band from South London, UK, formed in 2015.

2. A Finnish pop/rock band consisting of Niklas B (guitar), Niklas N (drums), Rasmus (vocals & guitar) and Ville (bass). They took 2nd place in the Finnish national final of MGP Nordic.

3. A British shoegaze/post-rock band from the early 90s.

4. A Greek band formed in 2003. Consisting of Manolis Varouhas (guitars), Elvira Mitraka (lead vocals), Tasos Hronis (bass guitar) and Minas Vasilakis (drums).
Read Full Bio
There are several bands with the name In Heaven:

1. A four piece indie rock band from South London, UK, formed in 2015.

2. A Finnish pop/rock band consisting of Niklas B (guitar), Niklas N (drums), Rasmus (vocals & guitar) and Ville (bass). They took 2nd place in the Finnish national final of MGP Nordic.

3. A British shoegaze/post-rock band from the early 90s.

4. A Greek band formed in 2003. Consisting of Manolis Varouhas (guitars), Elvira Mitraka (lead vocals), Tasos Hronis (bass guitar) and Minas Vasilakis (drums). The band is currently on hiatus after Minas, Tasos and Elvira left. http://www.myspace.com/imonline
Genre not found
Artist not found
Album not found
Search results not found
Song not found