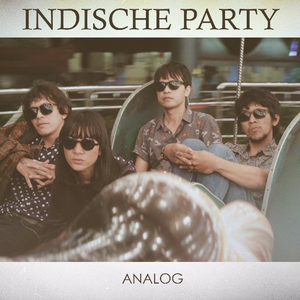 Indische Party

A 60's Rhythm 'n Blues nuanced band that has successfully made it into the short-list of local bands with soulful character. Their music is like a wake-up call for the youth of today to leave their computer screens or look up rather than down to communicate through smartphones; and to dance, make love, play, and be alive under the sun. Indische Party selected as the winner of Converse Rubber Tracks 2015 and recorded two songs at the legendary Abbey Road Studios in London, England.
Genre not found
Artist not found
Album not found
Search results not found
Song not found
We have lyrics for 'Evil Town' by these artists:



The Vines Evil is what you are As well as being sharp I fell…
Vines The Evil is what you are As well as being sharp I fell…



We have lyrics for these tracks by Indische Party:



Have You Ever Cried Have you ever cried When everything gone's wrong Have you ev…
Hey Girl Hey girl, i wanna get with you and have a…
I Wanna Dance I can have everything that i want I can have everything…
Ingin Dekatmu Matahari, bersinar. Cakrawala, gemilang. Semilir angin, memb…
Khilaf Kau beri dan terus memberi Tanpa kembali kau serahkan diri T…
Ku Butuh Poundsterling Kau terlalu banyak bicara, sedikit yang penting Dramatisasi …
No More I don't wanna see your face no more I don't wanna…
On Vacation Going on vacation Gonna see my uncle jack Sitting on an airp…
Serigala sinar matamu membunuh mentari peri bidadari mereka iri ku me…
Terkapar Sudah Terkapar sudah. terkapar sudah buyarlah rencana kini kau tel…
Waiting for you if you want me why don't you call me if you…

The lyrics can frequently be found in the comments below, by filtering for lyric videos or browsing the comments in the different videos below.