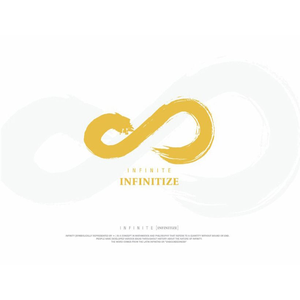 There are at least three artists called Infinite:

1. INFINITE (인피니트) is a South Korean boygroup formed in 2010 by Woollim Entertainment. The group currently consists of Sungkyu, Dongwoo, Woohyun, Sungyeol, L and Sungjong. Hoya left in 2017 after not renewing his contract. Their first mini-album First Invasion was released in June 2010.

2. Infinite is an R&B group from Florida.

3. Infinite is a rapper from Canada.
Genre not found
Artist not found
Album not found
Search results not found
Song not found
We have lyrics for these tracks by Infinite:



1/3 [All]Nal saranghandaneun ni mari ([Sunggyu]ooh~) Wae geutoro…
Addicted Yo, for real Y'all living in a dream world Rexdale It's a…
After Dark 深い海 惹かれてく その瞳に ヤラレてゆく この恋は 欲しがるほど ラビリンス 奥に秘めた 弱さを見せて 本当のキミに …
Air 星を空から取って 君だけにあげるんだ きらめく目はLike a star そらせないよ ねぇ 君は誰? 目奪われた も…
As Good As It Gets 흘러온다 눈치 없었던 내 마음에 니가 조금씩 스며들어 잔잔하던 내 세상을 또…
Back 숨 막혀 막혀 까만 안개 속에 갇혀 파랗던 냇가 검은 흙탕물로…
Bad 날 지나가 그 눈빛 못 본걸로 할게, 안 본걸로 할게 날 모른척…
Be Mine 지켜봐 왔잖아 니 사랑을 긴 이별을 늘 상처받을 바엔 난 게…
Beautiful Baby my love beautiful 나는 너를 사랑해 널 바라만 봐도 널…
Because I feel that Euimi eopneun nae pyojeongeul Kkeojyeo ganeun na…
Before The Dawn Because I Listen To My Heart Beat One By One ... Because…
Can U Smile [DongWoo] aju orae jeon neoreul boatdeon Geu neukkimeul gieo…
Come Back Again [Woohyun]Come on Come on! [Sunggyu] Michigesseo ije deoisa…
Cover Girl [Sungyeol] majuhago sipji anha Geu eotteon areumdaun ibyeold…
Destiny [L] Idaero tteonajima nae apeseo majimak Ganeun dwitmoseubeu…
Diamond 君は眩しい 他の誰よりも まるでダイヤモンドのよう 一目で僕ら恋に落ち 熱い時を過ごす 美しく永久に輝いていた けど運命…
Dilemma Dilemma... Dilemma... Dilemma... Dilemma... 恋をしない理由を喋るとき 急に口…
Feel so Bad 날 지나가 그 눈빛 못 본걸로 할게, 안 본걸로 할게 날 모른척…
FOLLOW ME Hello eojebodan oneulcheoreom Neoege dagaga Josimseureopge s…
Hysterie [Sunggyu] Jakku neoege nan wanna be the star Chajeum hana du…
I Need U Back 숨 막혀 막혀 까만 안개 속에 갇혀 파랗던 냇가 검은 흙탕물로…
Inception [Sunggyu] Buranhan neoye pyojeong museun saenggageul haneunj…
INFINITIZE I N F I N I T E I N S…
Julia AIOI AIOI AAIO Woo Oh AIOI AIOI OIOI Woo Oh 君が残した時間(とき)に 幼い愛…
LAST ROMEO Yeah yeah wow wow Na na na na na na oh…
Man In Love 관심 없던 사랑 노랠 흥얼거리고 세상 멜로 드라마는 모두 내 얘기…
Nothing's Over 君が遠く 離れていく 僕はここで 見つめてた ただ ただ 遥かな距離に 動けなくなって... 君は軽く "good by…
Nothing`s Over [Sungkyu] Yeah, ooh-ooh! [L] niga meoreojinda (da-da) meol…
Once in a Summer 햇살이 내리는 사이마다 흰 구름 흐르는 사이마다 바람이 스치는 사이마다 니가 비쳐 시간을…
One Day 一日だけでいい 君の心知っていたら 傷だらけの心 少しでもいい 分かっていたら 時を戻せるのなら 苦しみ全てを消せるなら…
Only Tears [Sung Jong] Saranghanda mianhada Geurae deoneun andoegesseo;…
Paradise [L/Myungsoo] bbiggeut bbiggeut gojang nan nae maeum ira Idae…
Real Story [Woohyun]Oneuldo neon naege mureo saranghanyago Nan geujeo u…
Reflex 세상이 조금 벅찼나 봐 잠시 널 짐이라 여겼나 봐 겨우 며칠만…
Request 그가 고백해왔다고 축하해달라고 첨 보는 행복한 미소 힘들게 만났다면서 영원할거라고 한껏 들떠 읊고…
She's a Fantasy [Sunggyu] Harue hanassik ni gieogeul jiullae Ppeotppeotan na…
She's back Oh she's back She's back She's back She's back Oh she's back…
Shot [All]I give my hands out! [Sunggyu]My... My... Mine [All]I g…
Still I Miss You 눈물이 나오질 않아 괜찮아진 줄 알고 오랜만에 이 거리에 나선 건…
Suffocate 숨 좀 쉬자 숨 좀 쉬자 ah ah ah 열 번째야…
Tears 사랑한다 미안하다 그래 더는 안되겠어 난 다가갈 자격 조차 없어 날…
thanks いつも僕のそばにいて 僕を愛す理由だけで 君のすべて 僕にくれた君 一緒に過ごした時間 毎日愛を くれたね 今は君に返し…
The Chaser 미안해 마 독하게 날 버리고 떠나도 돼 니가 원한다면 그래 goodbye 허나…
The Eye 언젠간 다시 만날 거라고 두 손을 잡고 속삭이던 당신에게 더 이상 아무것도…
Tic Toc 不器用な僕 どうにもできずに あやふやしてる うんざりだよね? 「僕のそばにいてよ」 さえも言えずに 意地を張るばかりご…
Toki Tick Tock - Tick Tock Don't stop the clock We gotta make…
White Confession [Sungjong] Golmokgireul dora deurogamyon Hoksirado geu ega n…
With... [Sunyeol] Naega meonjeo malhaesseoya haenneunde Ijeya neowa …
Zero 行かないでよ 振り向いてよ 始まりはそうゼロだったけど 二人はもうひとつだろう? この想いは今も暖かい 分かち合って来た…
그 해 여름 햇살이 내리는 사이마다 흰 구름 흐르는 사이마다 바람이 스치는 사이마다 니가 비쳐 시간을…

The lyrics can frequently be found in the comments below, by filtering for lyric videos or browsing the comments in the different videos below.