I almost lost everything I got to this
Scratch at my soul, I clench my fist
Counting the lights on my way out
There's no time to lose
Must replay the scene
Save me from myself
I've been in the dark too long
Paper mache love
Make me believe that I can change
Make me believe that I'm not strange
At all
I almost lost everything I got but this
Board the windows, lock up the bliss
Turn off the phone, make it stay out
Stillness said and leave me silent
As I take on the next round
Save me from myself
I've been in the dark too long
Paper mache love
Make me believe that I can change
Save me from myself
I've been in the dark too long
Paper mache love
Make me believe that I can change
Make me believe that I'm not strange
At all
Turn off the lights
We could stay out
Turn off the lights
Make them stay out
Save me from myself
I've been in the dark too long
Paper mache love
Make me believe that I can change
I've been in the dark too long
Paper mache, mache love
Make me believe that I can change
Make me believe that I'm not strange
At all
Contributed by Tyler M. Suggest a correction in the comments below.
To comment on specific lyrics,
highlight them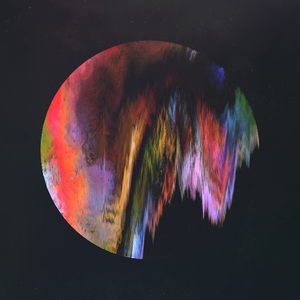 Iris: The Greek messenger goddess, from sea to sky she links the gods to humankind.
Lune: Symbolizing the moon, the solitary source of light in the dark space.

Iris Lune initially began as the project of singer-songwriter Ella Joy Meir when she met guitarist and composer Asher Kurtz in Boston. As their exploration and experimentation of sounds transformed into serious songwriting, they recruited Aaron Liao and Angelo Spampinato to complete their roster, and relocated to Brooklyn.
Read Full Bio
Iris: The Greek messenger goddess, from sea to sky she links the gods to humankind.
Lune: Symbolizing the moon, the solitary source of light in the dark space.

Iris Lune initially began as the project of singer-songwriter Ella Joy Meir when she met guitarist and composer Asher Kurtz in Boston. As their exploration and experimentation of sounds transformed into serious songwriting, they recruited Aaron Liao and Angelo Spampinato to complete their roster, and relocated to Brooklyn.

As influenced by Bjork as they are Salvador Dali, Iris Lune's music is pop without boundaries. A foray into the cross-pollination of electronic and acoustic, the band builds off of Meir's roots in Middle Eastern and Israeli folk music to craft a sound that stretches into the surreal, drawing comparisons to acts such as Hundred Waters.

"Triplets," the first single from the band's self-titled debut EP, delicately builds its magnetizing layers, centered around the divergent cadence of Meir's vocals that leaves the listener hanging onto every syllable. Their EP due out in late summer, Iris Lune immerses listeners into a world both elegant and mysterious.

http://www.irislune.com/
https://www.facebook.com/IrisLuneMusic
https://twitter.com/iris_lune
Genre not found
Artist not found
Album not found
Search results not found
Song not found