Meal ticket, ticket, meal ticket, ticket, comma, uh
Steel in my liver, real niggas in my condom
Phil hit me back, filled this one with a powder pack
Pill bring me back, feel this one out in California
The flow is good, the hoe is good, the show is good, you know it scrub
Cool as me out front the Kanku's store, kinfolk you know it's love
Clean as Tide, Aveeno, Head & Shoulders, hoe you know it, scrub
Shoutout to my kinfolk, just got on that Coca-Cola, scrub
Watch my pole vault and my go-kart, this might get away as fuck
In my hood we call it buck, fuck 'bout what you think of me
All my hoes be nines and dimes, all she want is chicken grease
All you know is what your mammy taught you, 'bout the surface, get your
Meal ticket, ticket, meal ticket, ticket, comma, uh
Steel in my liver, real niggas in my condom
Phil hit me back, filled this one with a powder pack
Pill bring me back, feel this one out in California
Meal ticket, ticket, meal ticket, ticket, come up, uh
Steel in my liver, real niggas in my condom
Phil hit me back, filled this one with a powder pack
Pill bring me back, feel this one out in California
The trunk was full, the ride was long, the cop was cool, we smoked in peace
Ain't we dem to move an ATM, might buy the atrium
Where you Zay? Highway 58 at my cousin house
Nowadays I like to bring my nephews and my budget out
I come from where you can't suck my dick and leave my cousin out
In my hood we call it clout, fuck 'bout what you think of me
All my hoes be nines and dimes, all she want is chicken grease
All you know is what your mammy taught you, 'bout the surface, get your
Meal ticket, ticket, meal ticket, ticket, comma, uh
Steel in my liver, real niggas in my condom
Phil hit me back, filled this one with a powder pack
Pill bring me back, feel this one out in California
Meal ticket, ticket, meal ticket, ticket, comma, uh
Steel in my liver, real niggas in my condom
Phil hit me back, filled this one with a powder pack
Pill bring me back, feel this one out in California
Today was a keeper
I lost my heroes a long time ago, time ago
They gon' bring you down and burn you out and fade away, way
They gon' bring you down and burn you out and fade away, way
They gon' bring you down and burn you out and fade away, way away, way
They gon' bring you down and burn you out and fade away, way
Lyrics © O/B/O APRA AMCOS
Written by: Isaiah McClain, Cameron Osteen

Lyrics Licensed & Provided by LyricFind
To comment on specific lyrics,
highlight them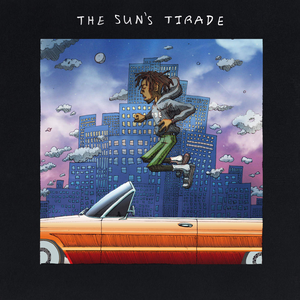 Rashad's first single since January's "Smile," which was preceded by "Nelly," released last September.

"Free Lunch" puts the sharp and precise flows of Rashad atop a slow-burning instrumental that incorporates the jazz and funk sounds that have been alive in Kendrick's recent work, albeit with a flavor that's more Southern than West Coast. Whenever it arrives, Rashad's debut album, the follow-up to his (album-quality) Cilvia Demo EP, should be a special body of work. It's been a consistent run for TDE.
Genre not found
Artist not found
Album not found
Search results not found
Song not found