Shoutout my Mexican killers
If you miss that nigga, then dig him up
I′d rather ride with the hittas'
I′d rather ride in a Bentley
You want some money? You silly
If I owe a nigga then kill him
Put fire on that boy, we just did him, yeah
Too many of these niggas gone, nigga, go pick up your bro
I just told my dog, go get that bone
The nigga might lose his lil' dome
Dumb bitch keep hittin' my phone
These groupie bitches got me blown
Only way these niggas could get money off of me
If I need something from the store
Like, yeah, bro, he signed a deal, but that shit just a loan
Washin′ the money with the water ′cause it flow
Open up a eight but she put it up her nose
Hear you bustin' outside, nigga, that′s my song
Yeah, I might hit a nigga just like a bong
Well, I might hit your bitch like a gong
We chillin' by the food truck in the zone
Been had a mask on before Coron′
Two ducked off, leave me fuck alone
Stupid blunt, yeah, I smell like a bowl
Why your bitch, in the function? She goin'
She tryna′ turn me on
I'm gettin' higher than God
Bussin′ that fire, my boy
You finna die, my boy
Tucked in, now I′m pullin' that card
Hoes in that Honda accord
I guess being broke is a norm′
But nigga, you know I need more
Young nigga, but I'm fuckin′ old whores
Talk shit, but you don't know the story
Smack a bitch nigga, take all his glory
Nigga wan′ fight, I'm not no boy
Five shots blowin' right out the torch
Hittin′ ya′ face, open your pores
Hit up your mama for the intercourse
Should I get the AP or the Rollie, I'm torn
If I see a bad bitch, I′ma bang it
I'm a real nigga you can′t change it
And I'm a savage
Yeah, I hop on this beat and do damage
Face shots, so you need a new dentist
Shoutout my Mexican killers
If you miss that nigga, then dig him up
I′d rather ride with the hittas'
I'd rather ride in a Bentley
You want some money? You silly
If I owe a nigga then kill him
Put fire on that boy, we just did him, yeah
Writer(s): Izaya Tiji

Contributed by Brayden N. Suggest a correction in the comments below.
To comment on specific lyrics,
highlight them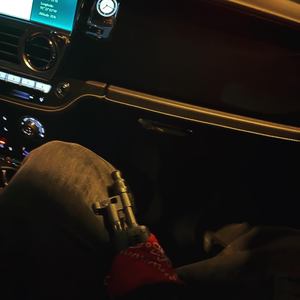 Izaya Tiji is an American artist and producer from Ohio. He is a former member of Slayworld, a group of creatives that contains rappers, producers, and graphic designers. Izaya is best known for his work with producers, Wifi, Mingo, and Dawn.

Izaya is known for his dark, somber style. His music truly captures and emits emotions he went through in his rough upbringing as a teenager with tracks like Losing my Mind, 365, Deeply and many more tracks that truly depict his past emotions and trauma.
Genre not found
Artist not found
Album not found
Search results not found
Song not found