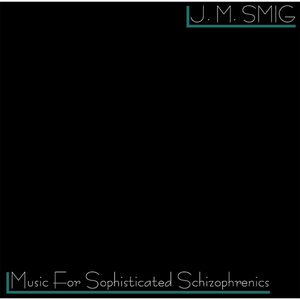 The miserable prick is still at it. The composer of lounge music from the Vatican gay bar for sophisticated schizophrenics, murderous nerds and other deviants doesn't know when to give it up and go home.

Actually, he does but he doesn't give a fuck, having ascended a childhood of toughing it out in the projects of Witch City, crafting sonic soliliquies that would ferment into "contemporary music for the bizarre at heart...electronica and classical works [that] operate in a style unlike any other." ♠︎
Read Full Bio
The miserable prick is still at it. The composer of lounge music from the Vatican gay bar for sophisticated schizophrenics, murderous nerds and other deviants doesn't know when to give it up and go home.

Actually, he does but he doesn't give a fuck, having ascended a childhood of toughing it out in the projects of Witch City, crafting sonic soliliquies that would ferment into "contemporary music for the bizarre at heart...electronica and classical works [that] operate in a style unlike any other." ♠︎

JMS has confounded Berklee elves, conservatory tards, and other upper crustaceans with a "restless compositional philosophy that will not resonate with listeners expecting concise, neatly packaged musical content."♣︎ and an "unapologetically strange and jarring...captivating and enigmatic soundscape of obscure lounge music that will set your five senses alight." ♦︎

♠︎ eMusician newsletter
♣︎ Evan Crandell, 24Our Music
♦︎ Brandon Minia, 24Our Music

©2018 Sophisticated Schizophrenic Records.
Genre not found
Artist not found
Album not found
Search results not found
Song not found