Staple It Together
Jack Johnson Lyrics
Jump to: Overall Meaning | Line by Line Meaning
It's really too bad he became a prisoner of his own past
He stabbed the moment in the back with a brown thumbtack
Then held up the list of things he gotta to do
It's really no good he's movin' on before he understood
He shot the future in the foot with every step he took
Caught from the places that he did cause he forgot to look
Better staple it together and call a bad weather
Staple it together and call it bad weather
Staple it together and call it bad weather
Staple it together and call it bad weather
Well I guess you could say that he don't even know where to begin
'Cause he looked both ways but he was so afraid
To get deeper into the ditch every chance he missed
And the mess he made cause hate is such a strong word
And every brick he laid, the mistakes they said
And his walls are getting taller, his world is getting smaller
Better staple it together and call it bad weather
Staple it together and call it bad weather
Staple it together and call it bad weather
Staple it together and call it bad weather
It's really too bad he became a prisoner of his own past
He stabbed the moment in the back with a brown thumbtack
Then held up the list of things he's got to do
It's really no good he's movin' on before he understood
He shot the future in the foot with every step he took
Caught from the places that he did cause he forgot to look
Better staple it together then call it bad weather
Staple it together and call it bad weather
Staple it together and call it bad weather
Staple it together and call it bad weather
If the weather gets better we should get together
Spend a little time or we could do whatever
And if we get together we'll be twice as clever
So staple it together and call it bad weather
Overall Meaning
The lyrics of Jack Johnson's song "Staple It Together" are a commentary on the dangers of being imprisoned by one's past and not understanding the impact of one's actions on the future. In the first verse, Johnson sings about a person who has become trapped by their own past mistakes and is holding onto a to-do list instead of taking the time to reflect on their actions. The person is so fixated on their past and their perceived responsibilities that they are unable to move forward in a meaningful way.
In the second verse, Johnson suggests that the person has also forfeited their future by making decisions that have resulted in hardship and difficulty. They are too afraid to take risks or make meaningful changes, which has led them to become stuck in a cycle of negativity. The repetition of the phrase "staple it together and call it bad weather" throughout the song implies that the person has created their own storm and is now living in it.
Overall, "Staple It Together" is a reminder of the importance of living in the present and taking responsibility for our actions. The song suggests that by embracing change and facing our fears, we can break free from the traps of our past and build a better future.

Line by Line Meaning
It's really too bad he became a prisoner of his own past
He regrets being stuck in his past and being unable to move on.
He stabbed the moment in the back with a brown thumbtack
He failed to make good use of the present moment.
Then held up the list of things he gotta to do
He's overwhelmed with his to-do list.
It's really no good he's movin' on before he understood
He's making decisions before fully comprehending what he's getting into.
He shot the future in the foot with every step he took
His actions have detrimental effects on his future.
Caught from the places that he did cause he forgot to look
He's facing the consequences of his actions since he failed to pay attention to his surroundings.
Better staple it together and call a bad weather
He suggests we face our problems head-on and make the best out of bad situations.
Well I guess you could say that he don't even know where to begin
He's lost and unsure of how to proceed.
'Cause he looked both ways but he was so afraid
He's too afraid to take risks and move forward.
To get deeper into the ditch every chance he missed
He's constantly failing to make progress due to his fear of failure.
And the mess he made cause hate is such a strong word
His situation is complicated and could lead to negative emotions and repercussions.
And every brick he laid, the mistakes they said
Every decision he makes has the potential to lead to more mistakes.
And his walls are getting taller, his world is getting smaller
His problems are growing, making it harder for him to overcome them.
If the weather gets better we should get together
If things improve, we should come together and enjoy life.
Spend a little time or we could do whatever
We could hang out and do whatever we please.
And if we get together we'll be twice as clever
We're better off tackling problems together instead of facing them alone.
Lyrics © Wixen Music Publishing, Bubble Toes Publishing, REACH MUSIC PUBLISHING
Written by: Jack Johnson, Merlo Podlewski

Lyrics Licensed & Provided by LyricFind
To comment on or correct specific content,
highlight it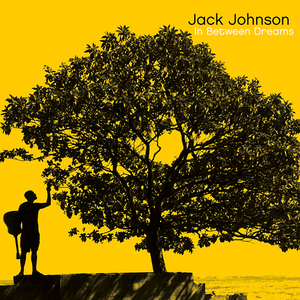 Two live versions were later released:
Staple It Together - San Diego, CA on En Concert
Staple It Together (Live from The Greek feat. Money Mark) on Better Together
Genre not found
Artist not found
Album not found
Search results not found
Song not found