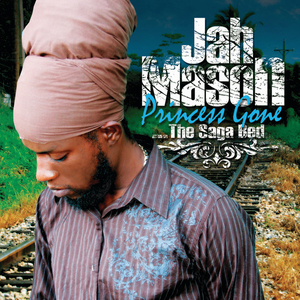 Born in Manchester, Jamaica, reggae singer Jah Mason made his debut in 1991 with the single "Selassie I Call We." Recorded for Junior Reid's record label, the single appeared under the name Perry Mason, a nickname Mason had picked up during his childhood due to his ability to settle arguments. He always preferred the country to the city since it was easier to meditate there and as Mason claims, "I can communicate with the birds and the trees." After hooking up with David House
Read Full Bio
Born in Manchester, Jamaica, reggae singer Jah Mason made his debut in 1991 with the single "Selassie I Call We." Recorded for Junior Reid's record label, the single appeared under the name Perry Mason, a nickname Mason had picked up during his childhood due to his ability to settle arguments. He always preferred the country to the city since it was easier to meditate there and as Mason claims, "I can communicate with the birds and the trees." After hooking up with David House, who had successfully guided singer Capleton to international fame, this spiritual side of Mason began to flourish. In 1995 he became a member of the Rastafarian branch Bobo Ashanti, changed his performing name from Perry Mason to Jah Mason, and began recording conscious reggae where the message was as important as the music. Jamaican hits like "My Princess Gone" and "Lion Look" and guest shots on a few Jah Cure singles appeared before the full-lengths Keep Your Joy (Ghetto Technology) and Unlimited (Reggae Vibes) both landed in 2002. Never Give Up (On The Corner) from 2004 found him working with international producers including Dan "Piloni" Kark from Israel. The 2006 album Princess Gone: The Saga Bed appeared on the VP label, which was distributed by the worldwide giant Universal.
Genre not found
Artist not found
Album not found
Search results not found
Song not found
We have lyrics for 'Get Along' by these artists:



Baby Chaos Someone could have said they're sorry instead of snapping aw…
Barstool Prophets When the big one talks; huge, heavy, deep voice. When he…
Fur Patrol I want to paint a little picture A picture of just…
Guy Sebastian Some only want some shelter Some want a mansion in the…
Hayashibara Megumi & Okui Masami 立ち向かう先に乾いた風 激しく吹き荒れても 呪文の一つも唱えたなら 私のペースになる 誰もがうらやむこのパワーと 美貌が…
Jeff Jensen i work hard to be in a better place i wish for…
Kenny Chesney Met a man wearin' a t-shirt, said "Virginia is for…
Kevin Fowler Well I thought it was love at first sight You pulled…
Mark Sandman No! Don't do it! Get along You look exactly like the woman…
Masami Okui Tachi mukau saki ni kawaita kaze Hageshiku fuki aretemo Ju…
Mikal Cronin Go, get along, move along, get along to something More, mor…
Mike Doughty Sounds so wrong but I need to fake the will…
Morcheeba & Pacewon And so the end begins As thunder rumbles in Odds are stack…
Okui Masami & Hayashibara Megumi 立ち向かう先に乾いた風 激しく吹き荒れても 呪文の一つも唱えたなら 私のペースになる 誰もがうらやむこのパワーと 美貌が…
Ou Est Le Swimming Pool I take the call Still too late I take the call And I've…
Simone Anisinger Aunque el viento sople fuerte Y trate de empujarme Un fuerte…
[spunge] What is wrong with kids today, oh, all you wanna…
林原めぐみ 立ち向かう先に乾いた風 激しく吹き荒れても 呪文の一つも唱えたなら 私のペースになる 誰もがうらやむこのパワーと 美貌が…



We have lyrics for these tracks by Jah Mason:



Ganja for Life wear di highest, smoke di highest, of course its the…
Give Jah Some Time Most High, Selassie I Just ask and it shall be given…
Joyful Joyful, joyful we adore thee God of glory, Lord of love Hear…
Mi Chalwa Yeah man food fi di brain enuh Even if yuh don't…
My Princess Gone Intro] Rastafari know.. Wey mi princess dey star Come in …
Now You Say hey girl I'm standing here reminiscing since you're gone …
Princess Gone Rastafari know. Where mi princess dey star Come in like sh…
Wheat & Tears so let tha wheat and tears grow together inity and strength…

The lyrics can frequently be found in the comments below, by filtering for lyric videos or browsing the comments in the different videos below.