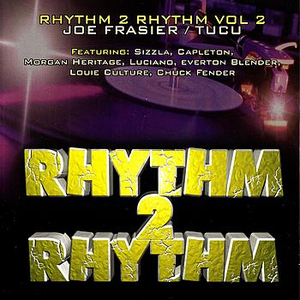 Born in Manchester, Jamaica, reggae singer Jah Mason made his debut in 1991 with the single "Selassie I Call We." Recorded for Junior Reid's record label, the single appeared under the name Perry Mason, a nickname Mason had picked up during his childhood due to his ability to settle arguments. He always preferred the country to the city since it was easier to meditate there and as Mason claims, "I can communicate with the birds and the trees." After hooking up with David House
Read Full Bio
Born in Manchester, Jamaica, reggae singer Jah Mason made his debut in 1991 with the single "Selassie I Call We." Recorded for Junior Reid's record label, the single appeared under the name Perry Mason, a nickname Mason had picked up during his childhood due to his ability to settle arguments. He always preferred the country to the city since it was easier to meditate there and as Mason claims, "I can communicate with the birds and the trees." After hooking up with David House, who had successfully guided singer Capleton to international fame, this spiritual side of Mason began to flourish. In 1995 he became a member of the Rastafarian branch Bobo Ashanti, changed his performing name from Perry Mason to Jah Mason, and began recording conscious reggae where the message was as important as the music. Jamaican hits like "My Princess Gone" and "Lion Look" and guest shots on a few Jah Cure singles appeared before the full-lengths Keep Your Joy (Ghetto Technology) and Unlimited (Reggae Vibes) both landed in 2002. Never Give Up (On The Corner) from 2004 found him working with international producers including Dan "Piloni" Kark from Israel. The 2006 album Princess Gone: The Saga Bed appeared on the VP label, which was distributed by the worldwide giant Universal.
Genre not found
Artist not found
Album not found
Search results not found
Song not found
We have lyrics for 'One for All' by these artists:



Born Blind When we get together, we will respect each other, honor…
Cast - ZOMBIES The summer that we wanted Yeah, we finally got it Now's th…
Chandler Kinney We are all different, baby But that's what I like We're sepa…
In The Midst Of Lions Oppressed an afflicted, yet silent he remaine. A lamb led…
Krokus One is a child in the ghetto One is a beggar…
Lansing-Dreiden Soldier, it's just that way they showed you Time can help…
Luciano When it's love you give I'll be your man of good…
Milo Manheim We are all different, baby But that's what I like We're sepa…
Milo Manheim Meg Donnelly Kylee Russell Trevor Tordjman Carla Jeffery Chandler Kinney Pearce Joza Ba We are all different, baby But that's what I like We're sepa…
Real Girls Project 새롭게 시작하려고 할때 마다 어려운 일들 투성이야 이룰수없을 거란 생각에 막혀 바보같이 울죠…
Rebellion Built of metal Of gleaming steel Mighty and invincible An…
Roy Harper Soft and low the sun is setting Deep into the sky…
The Rise I feel the hunger Down in my soul A hole deep inside…
The Ryders Stepping through the hole where the moon don't shine Spent t…
Tuck And Patti I'm in the mood for love Simply because you're near me. Funn…
Ultimatum Chains of oppression, shattered by death, Nailed to a cross…
Various Artists I'm falling for Helen and there's no tellin' Just how far…



We have lyrics for these tracks by Jah Mason:



Ganja for Life wear di highest, smoke di highest, of course its the…
Give Jah Some Time Most High, Selassie I Just ask and it shall be given…
Joyful Joyful, joyful we adore thee God of glory, Lord of love Hear…
Mi Chalwa Yeah man food fi di brain enuh Even if yuh don't…
My Princess Gone Intro] Rastafari know.. Wey mi princess dey star Come in …
Now You Say hey girl I'm standing here reminiscing since you're gone …
Princess Gone Rastafari know. Where mi princess dey star Come in like sh…
Wheat & Tears so let tha wheat and tears grow together inity and strength…

The lyrics can frequently be found in the comments below, by filtering for lyric videos or browsing the comments in the different videos below.