Never know how much I love you
Never know how much I care.
When you put your arms around me
I get a Fever that's so hard to bear.
You give me Fever
When you kiss me,
Fever when you hold me tight.
Fever, in the morning,
Fever all trough the night.
Everybody's got the Fever,
That is something you all know.
Fever isn't such a new thing,
Fever started long ago.
Sun lights up the daytime
Moon lights up the night.
I light up when you call my name,
And you know I gonna treat you right.
You give me Fever...
Now you've listened to my story
Here's the point that I have made.
Love is mean to give you FEVER
Be it Fahrenheit or centigrade.
They give you fever, when you kiss them
fever if you live and learn.
fever -till you sizzie
What a lovely way to burn.
Contributed by Eliana W. Suggest a correction in the comments below.
To comment on specific lyrics,
highlight them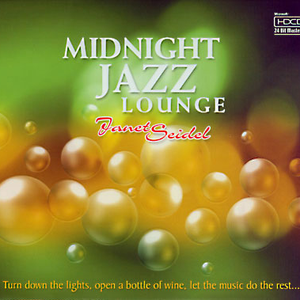 Janet Seidel (28 May 1955 - 8 August 2017) was an Australian jazz vocalist and pianist.

Her albums, recorded with musicians including her brother, bassist David Seidel, have been nominated for prizes such as the ARIA Music Awards. Her album Moon of Manakoora won the Bell Award for Best Australian Jazz Vocal Album in 2006.

Seidel was described as a "virtual institution" in her country. She was a music teacher at Sydney Girls High School.

She died on 8 August 2017 after a battle against cancer.
Read Full Bio
Janet Seidel (28 May 1955 - 8 August 2017) was an Australian jazz vocalist and pianist.

Her albums, recorded with musicians including her brother, bassist David Seidel, have been nominated for prizes such as the ARIA Music Awards. Her album Moon of Manakoora won the Bell Award for Best Australian Jazz Vocal Album in 2006.

Seidel was described as a "virtual institution" in her country. She was a music teacher at Sydney Girls High School.

She died on 8 August 2017 after a battle against cancer.

Discography

1994 Little Jazz Bird
1994 Winter Moon
1995 Doodlin
1997 The Art of Lounge
1998 The Way You Wear Your Hat
1999 The Art of Lounge Volume 2
2000 Love Letters
2001 Doris & Me
2002 Dont Smoke in Bed
2003 Comme Ci, Comme Ça
2003 The Art of Lounge Volume 3
2004 Dear Blossom
2004 Hooray for Christmas
2005 Moon of Manakoora
2005 Delovely
2007 We Get Requests
2007 Charade – Henry Mancini Song Book
2011 Janet Seidel – Live in Taipai (DVD)
Genre not found
Artist not found
Album not found
Search results not found
Song not found