I′m just a poor boy
I came from the streets
I'm just a poor boy
Got nothing to eat
I′m just a poor boy
No one loves me
I'm just a poor boy
No one's betting on me
Spending my days working 9 to 5
All this time working, I′m barely getting by
Days are up for my color, I′m trying to survive
I'd rather be chasing love or hanging with the guys
I′m just a poor boy
Not making ends
I'm just a poor boy
Hanging with my friends
I′m just a poor boy
Yo momma don't like me
I′m just a poor boy
I came from the streets
Spending my days working 9 to 5
All this time working and I'm just barely getting by
Days are up for my color, I'm trying to survive
I′d rather be chasing love or hanging with the guys
I′m just a poor boy
(He's just a poor boy)
I′m just a poor boy
(He's just a poor boy)
I′m just a poor boy
(He's just a poor boy)
I′m just a poor boy
(He's just a poor boy)
I'm just a poor boy
(He′s just a poor boy)
I′m just a poor boy
(He's just a poor boy)
I′m just a poor boy
(He's just a poor boy)
I′m just a poor boy
(He's just a poor boy)
Writer(s): Jason Hernandez

Contributed by Zoe V. Suggest a correction in the comments below.
To comment on specific lyrics,
highlight them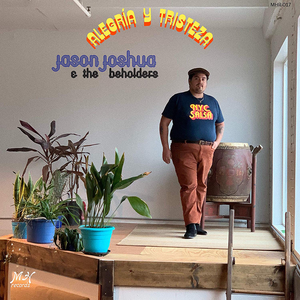 From sunny Miami, Florida & the Burroughs of New York, Mango Hill Records brings you the wonders of Latin Soul, Jason Joshua & The Beholders! 
 Eclectic songwriting with inspiration drawn from the likes of Joe Bataan, Billy Stewart, Willie Colón & Ralfi Pagan and Energetic live shows inspired by James Brown, Jason & Co. bring you the finest in Soul, Latin & Funk music!
Genre not found
Artist not found
Album not found
Search results not found
Song not found