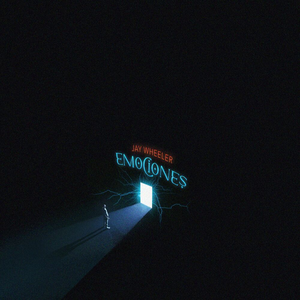 Reggaeton singer from Puerto Rico. According to an article by Natacha Andueza:<…
Read Full Bio ↴
Reggaeton singer from Puerto Rico. According to an article by Natacha Andueza:

"Jose Angel Lopez Martinez started singing in a church, where he played the piano and then began creating all types of beats with his computer. Wheeler was too scared and shy to sing due to bullying while he was in school. He felt insecure and did not want to show off his talents.

A few years later, everything changed, he fell in love and had to deal with heartbreak. He wrote a breakup song for the first time and his best friend encouraged him to post a video singing that song. The video went viral overnight, generating over 500 thousand views. That's when he decided to get into the music industry, singing, and educate himself and get into the industry.

In 2018, Wheeler released "Por Tu Culpa", the song that opened the doors for him and led him to be discovered by famous DJ Nelson."
Jump to: Overall Meaning ↴ Interesting Facts ↴
Dos años en una aventura
Y el pasaje que vuelve a cambiar
Yo le tenía miedo a tanta altura
Y tú una experta de tanto saltar
Me viste perseguir un sueño
Pero sosteniéndome en el piso igual
Se cumplió lo que tú decías
Poco a poco ya me siento menos mal
Un viaje no asegura a casa
Una casa no evita viajar
Dicen que hay gente que es el camino
Y otras que te espera en el lugar
Me cago en esos comentarios
Solo son vivencias que han tenido un par
Porque para mí eres todo
Tú mi carretera que parece hogar, a-a-ar, a-a-ar
Ya te conseguí ahora no tengo apuro, ah-ah-ah, ah-ah-ah
Te estás volviendo mi lugar seguro
(Te estás volviendo mi lugar seguro)
Seis meses y parecen más
Vas pa' tu casa y ya te echo de menos
Los girasoles no tenían sentido
Pero ya lo tienen desde que nos vemos
Y a nadie le queda un mapa del lunar
Que sabes que me pone mal
Dijiste que arreglé tu daño
Y tú sin darte cuenta me curaste igual
Soy fanático de tu locura
Y cómo te ves en ropita interior
Y aunque mides poco nadie está a tu altura
No eres la primera pero sí mi único amor
Y cuando te siento lejos
Es como un zapato sin su otro par
Porque para mí eres todo
Tú mi carretera que parece hogar, a-a-ar, a-a-ar
Ya te conseguí ahora no tengo apuro, ah-ah-ah, ah-ah-ah
Te estás volviendo mi lugar seguro
Mi lugar seguro
(Porque para mí eres todo
Tú mi carretera que parece hogar)
Overall Meaning
In Jay Wheeler's song "Lugar Seguro" (Safe Place), the lyrics portray a journey of love and finding solace in someone special. The opening lines depict a two-year adventure with changing paths, where the singer had fear of the heights and the person they are addressing is an expert at taking leaps. The singer acknowledges that the person saw them chasing a dream but still supported them while staying grounded. As the dream is slowly fulfilled, the singer starts feeling better. The lyrics highlight that a journey does not guarantee a home and vice versa, as some people are the path while others await in the destination. The singer expresses frustration with people who make comments about others' experiences, stating that they are simply experiences that a few have had.
The chorus emphasizes the importance of the person addressed in the lyrics. They are described as the singer's everything, a road that feels like home, and now that they have found them, there is no rush. The person is becoming the singer's safe place, where they feel secure and protected.
In the second verse, after six months, the separation when the person goes to their own house is difficult for the singer, and they start missing them. The mention of sunflowers initially not making sense but gaining significance when they see each other suggests that being with this person brings a new perspective and purpose to their life. The lyrics also touch upon the fact that nobody else understands the special connection between the two, leading to the person being able to heal the singer's pain unintentionally. The singer expresses their fascination with the person's craziness, how they look in their underwear, and how despite being shorter in stature, nobody else matches up to them. The lyrics conclude with the analogy that feeling distant from the person is like a shoe without its pair.
Overall, "Lugar Seguro" delves into the theme of finding love and security in someone who understands, supports, and heals the singer.
Interesting facts about the song "Lugar Seguro":
Interesting Facts
Note: This section uses generative AI, which can be inaccurate.


Lyrics © QSJ MUSIC PUBLISHING LLC, BMG Rights Management
Written by: Javier Trivino, Jose Angel Lopez Martinez

Lyrics Licensed & Provided by LyricFind
To comment on or correct specific content,
highlight it
Genre not found
Artist not found
Album not found
Search results not found
Song not found