J-Lo, ya tú sabes, no hay más na'
It's a new generation
Mr. Worldwide
Of party people
Get on the floor, dale, get on the floor
Red one
Let me introduce you to my party people in the club, huh
I'm loose
And everybody knows I get off the chain
Baby it's the truth, it's the truth
I'm like Inception
I play with your brain
So don't sleep or snooze
I don't play no games so don't, don't, don't
Don't get it confused no
'Cause you will lose yeah
Now, no pu-pu-pu-pu-pump it up
And back it up like a Tonka truck
Dale
If you go hard you gotta get on the floor
If you're a party freak then step on the floor
If you're an animal then tear up the floor
Break a sweat on the floor
Yeah we work on the floor
Don't stop, keep it movin'
Put your drinks up
Pick your body up and drop it on the floor
Let the rhythm change your world on the floor
You know we're running shit tonight on the floor
Brazil, Morocco, London to Ibiza
Straight to LA, New York, Vegas to Africa
Dance the night away
Live your life and stay young on the floor
Dance the night way
Grab somebody, drink a little more
(Así me gusta, así me gusta, así me gusta)
(Así me gusta, así me gusta)
La la la la la la la la la la la la la la
Tonight we gon' be it on the floor
La la la la la la la la la la la la la la
Tonight we gon' be it on the floor
I know you got it
Clap your hands on the floor
And keep on rockin'
Rock it up on the floor
If you're a criminal, kill it on the floor
Steal it quick on the floor, on the floor
Don't stop, keep it movin'
Put your drinks up
It's getting ill
It's getting sick on the floor
We never quit, we never rest on the floor
If I ain't wrong we'd probably die on the floor
Brazil, Morocco, London to Ibiza
Straight to LA, New York, Vegas to Africa
Dance the night away
Live your life and stay young on the floor
Dance the night away
Grab somebody, drink a little more
(Así me gusta, así me gusta, así me gusta)
La la la la la la la la la la la la la la
Tonight we gon' be it on the floor
La la la la la la la la la la la la la la
Tonight we gon' be it on the floor
La la la la la la la la la la la la la la
Tonight we gon' be it on the floor
La la la la la la la la la la la la la la
Tonight we gon' be it on the floor
That badonka donk
Is like a trunk full of bass on an old school Chevy
Seven tray donkey donk
All I need is some vodka, some chonky konk
And watch and she gon' get Donkey Kong
Baby if you're ready for things to get heavy
I get on the floor and act a fool if you let me dale
Don't believe me just bet me
My name ain't Keith but I see why you sweat me
L.A., Miami, New York
Say no more get on the floor
Dance the night away
Live your life and stay young on the floor
Dance the night away
Grab somebody, drink a little more
La la la la la la la la la la la la la la
Tonight we gon' be it on the floor
La la la la la la la la la la la la la la
Tonight we gon' be it on the floor
La la la la la la la la la la la la la la
Tonight we gon' be it on the floor
La la la la la la la la la la la la la la
Tonight we gon' be it on the floor
Tonight we gon' be it on the floor
Tonight we gon' be it on the floor
Lyrics © BMG Rights Management, OLE MEDIA MANAGEMENT LP, Sony/ATV Music Publishing LLC
Written by: Achraf Jannusi, Armando Christian Perez, Bilal Hajji, Geraldo Sandell, Gonzalo Hermosa, Kinnda Hamid, Nadir Khayat, Ulises Hermosa

Lyrics Licensed & Provided by LyricFind
To comment on specific lyrics,
highlight them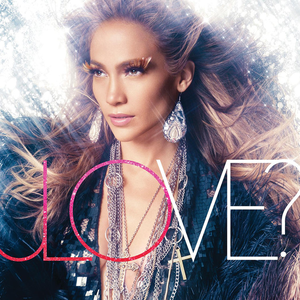 On the Floor (feat. Pitbull)
"On the Floor" is a song recorded by American recording artist and actress Jennifer Lopez featuring American rapper Pitbull. It was released by Island Records on February 8, 2011 as the lead single from her seventh studio album Love? (2011). "On the Floor" was written by Bilal Hajji, Kinda Hamid, Gonzalo Hermosa, Ulises Hermosa, Achraf Janussi and Pitbull, along with the song's producer RedOne.

The song incorporates a sample of the 1981 song Llorando se fue by Los Kjarkas.
Genre not found
Artist not found
Album not found
Search results not found
Song not found