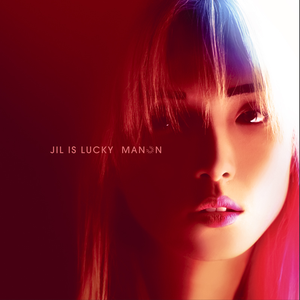 BIOGRAPHIE

Jil… Initiales de Jil Is Lucky et prénom d'un jeune artiste folk de 25 ans

Jil n'a que 7 ans lorsqu'il jette ses premiers accords sur une vieille guitare cassée.
Sa mère ne se doute pas que quelques années plus tard (à 12 ans) il accompagnera à la basse son grand frère dans des bars, toussant sur ses premières cigarettes et se planquant derrière l'ampli pour échapper aux contrôles de police.

C'est en voyageant que Jil va se découvrir et rencontrer au détour des rues de Prague
Read Full Bio
BIOGRAPHIE

Jil… Initiales de Jil Is Lucky et prénom d'un jeune artiste folk de 25 ans

Jil n'a que 7 ans lorsqu'il jette ses premiers accords sur une vieille guitare cassée.
Sa mère ne se doute pas que quelques années plus tard (à 12 ans) il accompagnera à la basse son grand frère dans des bars, toussant sur ses premières cigarettes et se planquant derrière l'ampli pour échapper aux contrôles de police.

C'est en voyageant que Jil va se découvrir et rencontrer au détour des rues de Prague, New York, Berlin ou Sidi Bel Abbès ceux qui l'accompagneront : The Memphis deput(i)es.
The Wanderer, premier titre du groupe marque la naissance officielle de Jil Is Lucky.
Après la sortie d'un maxi début 2008 qui connaît un beau succès d'estime, Jil et ses acolytes sortent leur premier album le 16 mars 2009.

Les influences de Jil, tout le monde les devine, mais tout l'art du chanteur réside en la manière de les célébrer. En écoutant Jil Is Lucky, on se surprendra à voir Léonard Cohen dansant ivre au son des cuivres de la Soul endiablée d'Otis Redding ; ou encore les Beach Boys et Jonathan Richman se livrant à un Ipod Battle sans merci dans un bar Antifolk du ghetto de Varsovie.

On ne sort jamais vraiment indemne d'une rencontre avec Jil Is Lucky, et les vrais chanceux, c'est nous.
Genre not found
Artist not found
Album not found
Search results not found
Song not found