Bridge Over Troubled Water
Johnny Cash Lyrics
Jump to: Overall Meaning | Line by Line Meaning
When you're weary, feeling small
When tears are in your eyes, I will dry them all
I'm on your side when times get rough
And friends just can't be found
Like a bridge over troubled water
I will lay me down
Like a bridge over troubled water
I will lay me down
When you're down and out
When you're on the street
When evening falls so hard
I will comfort you
I'll take your part
When darkness comes
And pain is all around
Like a bridge over troubled water
I will lay me down
Like a bridge over troubled water
I will lay me down
Sail on silver girl
Sail on by
Your time has come to shine
All your dreams are on their way
See how they shine
Oh, if you need a friend
I'm sailing right behind
Like a bridge over troubled water
I will ease your mind
Like a bridge over troubled water
I will ease your mind
Overall Meaning
The lyrics of Johnny Cash's song "Bridge Over Troubled Water" is a message of love, hope, and support. The song describes a person who is going through a difficult time, feeling helpless and alone. The singer assures this person that he is on their side and that he will be there to comfort them when they need him. The "bridge over troubled water" is a metaphor for the support that he offers, symbolizing a connection between the person and the singer. The lyrics also bring to light the idea that sometimes when we go through a tough situation, we can not always rely on friends and family because sometimes they are not able to be there for us, but the support of a stranger can sometimes make a big difference.
The opening line "When you're weary, feeling small, when tears are in your eyes, I will dry them all" sets the tone for the rest of the song. The singer is saying that he understands the pain that the person is going through and that he is there to help them through it. The repetition of the line "like a bridge over troubled water, I will lay me down" emphasizes the strong and unwavering support that the singer is offering. The lyrics further emphasize the idea of unconditional support and comfort, encouraging the person to "sail on" and move forward, promising to always be there for them.
In conclusion, "Bridge Over Troubled Water" is a song that speaks to the human condition of struggling through difficult times and needing the support of others to help overcome hardships. The lyrics offer a message of hope and strength, gently encouraging the listener to keep pushing forward even when they feel alone.

Line by Line Meaning
When you're weary, feeling small
When life gets you down and you feel like you can't go on
When tears are in your eyes, I will dry them all
I'll be there to comfort you and wipe away your tears
I'm on your side when times get rough
I'll stand beside you and support you through difficult times
And friends just can't be found
When you feel like you have nobody to turn to
Like a bridge over troubled water
Just as a bridge supports and carries you over a troubled body of water, I will support and carry you through your troubles
I will lay me down
I will sacrifice myself and my needs to help and support you
When you're down and out
When you feel like you've hit rock bottom
When you're on the street
When you have nowhere to go and nobody to help you
When evening falls so hard
When life becomes dark and difficult
I will comfort you
I will be there to offer you solace and support
I'll take your part
I'll stand up for you and defend you when others won't
When darkness comes
When life becomes bleak and difficult to bear
And pain is all around
When you're surrounded by suffering and difficulty
I will ease your mind
I will help to calm you and relieve your worries
Sail on silver girl
Go forth and pursue your dreams with determination and grace
Sail on by
Let nothing hold you back or get in your way
Your time has come to shine
The time has come for you to achieve your goals and shine
All your dreams are on their way
Your dreams are on their way and will soon be realized
See how they shine
Your dreams are shining bright and full of promise
Oh, if you need a friend
If you ever need someone to talk to or rely on
I'm sailing right behind
I'm always here for you and will follow you wherever you go
Lyrics © Universal Music Publishing Group, Sony/ATV Music Publishing LLC
Written by: Paul Simon

Lyrics Licensed & Provided by LyricFind
To comment on or correct specific content,
highlight it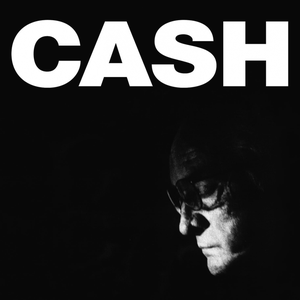 Bridge Over Troubled Water
Cover version of a song by Simon & Garfunkel, together with Fiona Apple.
Genre not found
Artist not found
Album not found
Search results not found
Song not found