Jump to: Overall Meaning | Line by Line Meaning
Your own personal Jesus
Someone to hear your prayers
Someone who cares
Your own personal Jesus
Someone to hear your prayers
Someone who's there
Feeling unknown
And you're all alone
Flesh and bone
By the telephone
Lift up the receiver
I'll make you a believer
Take second best
Put me to the test
Things on your chest
You need to confess
I will deliver
You know I'm a forgiver
Reach out and touch faith
Reach out and touch faith
Your own personal Jesus
Someone to hear your prayers
Someone who cares
Your own personal Jesus
Someone to hear your prayers
Someone to care
Feeling unknown
And you're all alone
Flesh and bone
By the telephone
Lift up the receiver
I'll make you a believer
I will deliver
You know I'm a forgiver
Reach out and touch faith
Reach out and touch faith
Reach out and touch faith
Reach out and touch faith
Overall Meaning
The lyrics to Johnny Cash's "Personal Jesus" are prophetic and full of religious symbolism. The song seems to refer to the idea that people are looking for meaning and purpose in their lives and that everyone needs a personal connection to something bigger than themselves. The song describes a personal Jesus as an individual's savior, someone who can hear their prayers, someone who cares about their needs, and someone who is always there to provide for them. The idea is that if people can connect with their personal Jesus, they will have a sense of security and belonging that can help them to overcome any challenges they may face in life.
The lyrics also describe the feeling of being alone and uncertain, and needing to find a way to deal with the difficult issues that come up in life. The idea is that the personal Jesus can be a guiding force that helps people navigate their way through life's challenges, by providing them with the strength, wisdom, and courage they need to overcome adversity. The song implies that all people need to do is reach out and touch their faith, and they will find the personal Jesus who can give them the strength they need to thrive.
In conclusion, "Personal Jesus" is a thought-provoking song that speaks to the human need for a deeper sense of meaning and purpose, and the power that a personal connection to something greater than ourselves can have in our lives. The lyrics are full of symbolism and religious references that make it clear that Johnny Cash was exploring some of the biggest questions about life and spirituality.

Line by Line Meaning
Your own personal Jesus
A figure that you create in your mind who is always there to listen and offer guidance in your times of need.
Someone to hear your prayers
A confidant who listens and understands your every word, thought and feeling.
Someone who cares
A companion who has an emotional investment in your emotional and physical wellbeing.
Feeling unknown
Feeling lost, neglected or alone in the world with no one to turn to.
And you're all alone
Feeling lonely and isolated from all the people around you, with nobody to talk to.
Flesh and bone
Anchored in the physical world, as a vulnerable human aching for love and affection.
By the telephone
Waiting by the phone for someone to call you back or seeking someone to talk to over the phone.
Lift up the receiver
Answer the phone and speak up to connect with someone who can offer comfort and support.
I'll make you a believer
I will be there to help you believe in yourself, instilling faith in your own abilities and strength.
Take second best
Settle for a less-than-ideal outcome or choice because you feel like that's all you have access to.
Put me to the test
Give me a chance, take a leap of faith and test my ability to be there for you.
Things on your chest
Things that burden you or wear you down, things that you need help dealing with.
You need to confess
You need to put into words what is weighing heavy on your heart and in your mind.
I will deliver
I promise to come through, to fulfill my commitment to support you and be there for you.
You know I'm a forgiver
I am someone who can look past your flaws and mistakes and offer you a chance for redemption.
Reach out and touch faith
Put your trust in something bigger than yourself, and open yourself up to the power of faith.
Reach out and touch faith
Find solace, comfort and guidance by reaching out and putting trust in a higher power or force.
Your own personal Jesus
A constant companion and confidante that is a source of faith, comfort and support.
Someone to care
A compassionate ally who can soothe and heal your emotional pain with their presence and attention.
Lyrics © CAPITOL CHRISTIAN MUSIC GROUP, Universal Music Publishing Group, Capitol CMG Publishing, Warner Chappell Music, Inc.
Written by: AL GREEN, MABON HODGES, ANTHONY C. II WILLIAMS

Lyrics Licensed & Provided by LyricFind
To comment on or correct specific content,
highlight it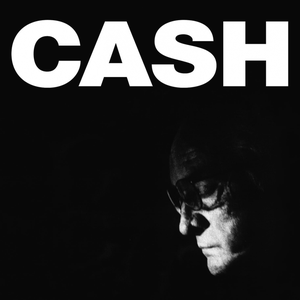 Cover of Depeche Mode original track, B-side to Hurt (Trent Reznor).
Genre not found
Artist not found
Album not found
Search results not found
Song not found