Demons
Joji Lyrics
Yuh, got 'em
Sex, running
Fuck, got 'em
Look, spotted
Yuh, got 'em
Sex, running
Fuck, got 'em
Look, spotted
You're taking my heart now
They're taking my heart now
And I don't know why (got 'em)
And I don't know why (fuck, spotted, running)
Alright, alright, alright, alright
Alright, alright, alright (ay, ay, ay)
The demons told me everything
They whisper in the night (ay, ay, ay)
This is not a threat, I promise (nope)
I promise
This is not a threat, I promise
It's a warning baby
I just want you to know
That's when the summer caved in
And I've fallen in a trench, I'm behaving
I'm behaving myself (running)
I'm behaving myself (look, look, look, look)
We don't gotta die so soon
So I just behave for you (for you, for you)
We don't gotta die so soon
So I just behave for (shh, quiet)
This is not a threat, I promise (nope)
I promise
This is not a threat, I promise
It's a warning baby
I just want you to know
Please just let me go
Let me go
I've seen enough
I've seen enough
I've seen enough
(That sounds good)
Contributed by Tyler M. Suggest a correction in the comments below.
To comment on specific lyrics,
highlight them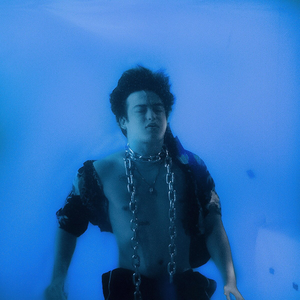 "Demons" details the inner demons and other struggles Joji has inside of him, and how the person he is with doesn't understand them. In the track, he tries to warn her of the things to come and attempts to reassure her at the same time. He wants to do his best, but his inner thoughts are weighing him down.

In 88rising's video THE SNAKE OR THE RABBIT, there's a snippet of Joji singing over a preview of this song's instrumental.
Genre not found
Artist not found
Album not found
Search results not found
Song not found