Separate Ways
Journey Lyrics
Here we stand
Worlds apart, hearts broken in two, two, two
Sleepless nights
Losing ground, I'm reaching for you, you, you
Feeling that it's gone
Can't change your mind
If we can't go on
To survive the tide, love divides
Someday, love will find you
Break those chains that bind you
One night will remind you
How we touched and went our separate ways
If he ever hurts you
True love won't desert you
You know I still love you
Though we touched and went our separate ways
Troubled times
Caught between confusion and pain, pain, pain
Distant eyes
Promises we made were in vain, in vain, in vain
If you must go, I wish you love
You'll never walk alone
Take care, my love
Miss you, love
Someday, love will find you
Break those chains that bind you
One night will remind you
How we touched and went our separate ways
If he ever hurts you
True love won't desert you
You know I still love you
Though we touched and went our separate ways
Oh
Someday, love will find you
Break those chains that bind you
One night will remind you
If he ever hurts you
True love won't desert you
You know I still love you
I still love you, girl
I really love you, girl
And if he ever hurts you
True love won't desert you
No
No
Lyrics © Wixen Music Publishing, HIPGNOSIS SONGS GROUP, BMG Rights Management, Universal Music Publishing Group, Kobalt Music Publishing Ltd.
Written by: Steve Perry, Jonathan Cain

Lyrics Licensed & Provided by LyricFind
To comment on specific lyrics,
highlight them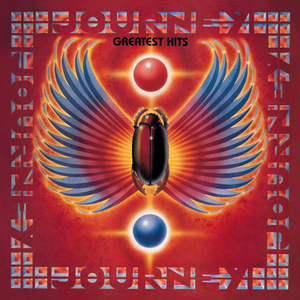 Separate Ways (Worlds Apart)
Separate Ways (Worlds Apart)" is a song by Journey on their album Frontiers and released as a single on February 5, 1983. It peaked at #8 for 6 consecutive weeks on the Billboard Top 40, and spent four weeks at #1 on the Mainstream Rock Tracks chart. A driving keyboard anthem, it was written by Steve Perry and Jonathan Cain. The song is a fast, heavy song, unusual for 1980's Journey.

Brazilian singer Andre Matos covered this song as a bonus track on his 2007 album "Time To Be Free"
Genre not found
Artist not found
Album not found
Search results not found
Song not found