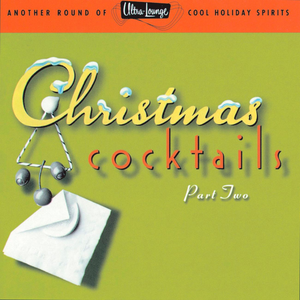 Julie London (née Peck; September 26,1926 — October 18, 2000) was an America…
Read Full Bio ↴
Julie London (née Peck; September 26,1926 — October 18, 2000) was an American jazz and pop singer and actress. She was noted for her smoky, sensual voice and languid demeanor. She released 32 albums of pop and jazz standards during the 1950s and 1960s, with her signature song being the classic "Cry Me a River," which she introduced in 1955.

London's 35-year acting career began in films in 1944 and included playing opposite Gary Cooper in Man of the West (1958) and Robert Mitchum in The Wonderful Country (1959). She achieved continuing success in the TV medical drama Emergency! (1972–1979), co-starring her real-life husband, Bobby Troup, and produced by her ex-husband, Jack Webb, in which London played the female lead role of nurse Dixie McCall. She and Randolph Mantooth, who played one-half of her medical students, a paramedic, in the series, were very close to her family, until her death in 2000.

Born in Santa Rosa, California, she was the daughter of Jack and Josephine Peck, who were a vaudeville song-and-dance team. When she was fourteen the family moved to Los Angeles. Shortly after that, she began appearing in movies. She graduated from the Hollywood Professional High School in 1945.

London began singing under the name Gayle Peck in public in her teens before appearing in a film. She was discovered by talent agent Sue Carol (wife of actor Alan Ladd), while working as an elevator operator. Her early film career, however, did not include any singing roles.
London recorded 32 albums in a career that began in 1955 with a live performance at the 881 Club in Los Angeles. Billboard named her the most popular female vocalist for 1955, 1956, and 1957. She was the subject of a 1957 Life cover article in which she was quoted as saying, "It's only a thimbleful of a voice, and I have to use it close to the microphone. But it is a kind of oversmoked voice, and it automatically sounds intimate."
London's debut recordings were for the Bethlehem Records label. While shopping for a record deal, she recorded four tracks that would later be included on the compilation album Bethlehem's Girlfriends in 1955. Bobby Troup backed London on the album, for which London recorded the standards "Don't Worry About Me", "Motherless Child", "A Foggy Day", and "You're Blasé".
London's most famous single, "Cry Me a River", was written by her high-school classmate Arthur Hamilton and produced by Troup. The recording became a million-seller after its release in December 1955 and also sold on reissue in April 1983 from the attention brought by a Mari Wilson cover. London performed the song in the film The Girl Can't Help It (1956), and her recording gained later attention in the films Passion of Mind (2000) and V for Vendetta (2006). The song "Yummy Yummy Yummy" was featured on the HBO television series Six Feet Under and appears on its soundtrack album. London's "Must Be Catchin'" was featured in the 2011 premiere episode of the ABC series Pan Am. Her last recording was "My Funny Valentine" for the soundtrack of the Burt Reynolds film Sharky's Machine (1981).
Other popular singles include "Hot Toddy", "Daddy", and "Desafinado". Recordings such as "Go Slow" epitomized her career style: her voice is slow, smoky, and playfully sensual.

She was married to Jack Webb, of Dragnet fame. Her obvious beauty and self-poise (she was a pinup girl prized by GIs during World War II) contrasted with his pedestrian appearance and stiff-as-a-board acting technique (much parodied by impersonators). This unlikely pairing arose from his and her love for jazz; their marriage lasted from July 1947 to November 1953. They had two daughters, one who was killed in a traffic accident in the 1990s and one who survived London. In 1954, having become somewhat reclusive after her divorce from Jack Webb, she met jazz composer and musician Bobby Troup at a club on La Brea Blvd. They married on December 31, 1959 and remained married until Troup's death in February 1999. Together, they had one daughter and twin sons.

London suffered a stroke in 1995, and was in poor health until her death in Encino, California, at the age of seventy-four, survived by four of her five children. She died on18th October 2000, and was buried in Forest Lawn - Hollywood Hills Cemetery in Los Angeles.
Jump to: Overall Meaning ↴ Line by Line Meaning ↴
I'll keep you warm in December
Warm when the cold breezes blow
My arms so lovin'
A kind of oven
To melt the sleet and snow
This heart that glows like an ember
Longs to be loved just by you
If it could be so
Then you'd keep me so
Warm in December too
If it could be so
Then you'd keep me so
Warm in December
Oooh, it's cool in December
Please keep me warm in
December too
Overall Meaning
The song "Warm December" by Julie London is a romantic ballad that paints a picture of love as a source of warmth during the cold winter months. The lyrics describe the singer's desire to keep her lover warm during December, which is often characterized by chilly weather, sleet, and snow. She promises to use her loving arms as an "oven" to melt away the coldness and keep her partner snug and warm.
The song is rich in metaphorical language, comparing the singer's love to an ember that glows with warmth and intensity. She longs to be loved just as fiercely in return, knowing that such reciprocity would keep her as warm and comfortable as she strives to keep her lover. The repetition of the phrase "if it could be so" emphasizes the singer's wishful thinking and emphasizes the possibility of mutual warmth and love, even during the coldest of seasons.
Overall, "Warm December" is a touching and sentimental love song that celebrates the transformative power of love and the comfort it can bring during difficult times, especially during the cold and dark winter months.

Line by Line Meaning
I'll keep you warm in December
I'll provide comfort and warmth for you during the cold winter month of December.
Warm when the cold breezes blow
Despite the chilling winds of the season, I will keep you warm.
My arms so lovin'
I will express my affection for you through warm embraces.
A kind of oven
My embrace is akin to the heat emanating from an oven, capable of melting away the sleet and snow.
To melt the sleet and snow
My warmth will be effective in removing the cold, frozen precipitation that December often brings.
This heart that glows like an ember
My heart burns with passion and desire, much like an ember in a fire.
Longs to be loved just by you
I yearn to be loved exclusively by you, as you are the object of my affection.
If it could be so
If only my desire to be loved by you could come to fruition.
Then you'd keep me so
If you reciprocated my feelings, I would also feel comfort and warmth from you.
Oooh, it's cool in December
The weather in December can be quite cold and uncomfortable.
Please keep me warm in
I beseech you to offer me comfort and affection during this cold month.
December too
Just as I promise to keep you warm, I hope you will do the same for me in this particular month.
Lyrics © MUSIC SALES CORPORATION
Written by: Sidney Russell

Lyrics Licensed & Provided by LyricFind
To comment on or correct specific content,
highlight it
Genre not found
Artist not found
Album not found
Search results not found
Song not found