My friends say I'm a fool
To think that you're the one for me
I guess I'm just a sucker for love
'Cause honestly the truth is
That you know I'm never leavin'
'Cause you're my angel sent from above
Baby you can do no wrong
My money is yours
Give you little more because I love ya, love ya
With me, girl, is where you belong
Just stay right here
I promise my dear I'll put nothin' above ya, above ya
Love me, love me
Say that you love me
Fool me, fool me
Oh, how you do me
Kiss me, kiss me
Say that you miss me
Tell me what I wanna hear
Tell me you love me
Love me, love me
Say that you love me
Fool me, fool me
Oh, how you do me
Kiss me, kiss me
Say that you miss me
Tell me what I wanna hear
Tell me you love me
People try to tell me
But I still refuse to listen
'Cause they don't get to spend time with you
A minute with you is worth more than
A thousand days without your love, oh your love
Oh, baby you can do no wrong
My money is yours
Give you little more because I love ya, love ya
With me, girl, is where you belong
Just stay right here
I promise my dear I'll put nothin' above ya, above ya
Love me, love me
Say that you love me
Fool me, fool me
Oh, how you do me
Kiss me, kiss me
Say that you miss me
Tell me what I wanna hear
Tell me you love me
Love me, love me
Say that you love me
Fool me, fool me
Oh, how you do me
Kiss me, kiss me
Say that you miss me
Tell me what I wanna hear
Tell me you love me
My heart is blind but I don't care
'Cause when I'm with you everything has disappeared
And every time I hold you near
I never wanna let you go, oh
Love me, love me
Say that you love me
Fool me, fool me
Oh, how you do me
Kiss me, kiss me
Say that you miss me
Tell me what I wanna hear
Tell me you love me
Love me, love me
Say that you love me
Fool me, fool me
Oh, how you do me
Kiss me, kiss me
Say that you miss me
Tell me what I wanna hear
Tell me you love me
Lyrics © Universal Music Publishing Group
Written by: NINA PERSSON, PETER ANDERS SVENSSON

Lyrics Licensed & Provided by LyricFind
To comment on specific lyrics,
highlight them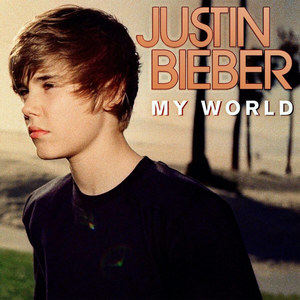 This club track was released as an iTunes exclusive single as part of the countdown to the release of Justin's debut album, My World. It debuted at #37 in the Hot 100.
According to the Love Me Songfacts, like Justin's two previous releases, the song's subject matter is young love.
The chorus is lifted from Lovefool , which was an international hit for Swedish band The Cardigans in 1996 after featuring in the Baz Luhrmann movie, William Shakespeare's Romeo + Juliet.
Genre not found
Artist not found
Album not found
Search results not found
Song not found