It feels like we've been out at sea, whoa
So back and forth that's how it seems, whoa
And when I wanna talk you say to me
That if it's meant to be it will be, whoa oh no
So crazy in this thing we call love
And now that we've got it we just can't give up
I'm reaching out for you
Got me out here in the water, and I
I'm overboard, and I need your love
Pull me up, I can't swim on my own
It's too much, feel like I'm drowning without your love
So throw yourself out to me
My lifesaver (Lifesaver, oh lifesaver)
My lifesaver (Lifesaver, oh lifesaver) Whoa
Never understood you when you'd say, whoa
Wanted me to meet you halfway, whoa
Felt like I was doing my part
You kept thinking you were coming up short
It's funny how things change cause now I see oh whoa
So crazy in this thing we call love
And now that we've got it we just can't give up
I'm reaching out for ya
Got me out here in the water, and I
I'm overboard (overboard)
And I need your love
Pull me up (pull me up)
I can't swim on my own
It's too much (it's too much)
Feels like I'm drowning (oh)
Without your love
So throw yourself out to me, my lifesaver
Oh, it's supposed to be some give and take I know
But you're only taking and not giving anymore
So what do I do (so what do I do)
'Cause I still love you
(I still love you baby)
And you're the only one who can save me
Whoa, whoa, whoa, oh
I'm overboard
And I need your love
Pull me up (pull me up)
I can't swim on my own
It's too much (it's too much)
Feels like I'm drowning without your love
(I'm drowning baby, I'm drowning)
So throw yourself out to me (I can't swim)
My lifesaver
(Lifesaver, oh lifesaver)
My lifesaver
It's crazy crazy crazy (Lifesaver, oh lifesaver)
Lifesaver oh (Lifesaver, oh lifesaver)
My lifesaver (Lifesaver, oh lifesaver) Yeah
Lyrics © Sony/ATV Music Publishing LLC
Written by: KEVIN RISTO, WAYNNE NUGENT, TAURIAN ADONIS SHROPSHIRE, DAPO TORIMIRO, JUSTIN BIEBER

Lyrics Licensed & Provided by LyricFind
To comment on specific lyrics,
highlight them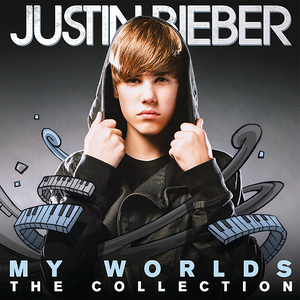 Overboard (feat. Jessica Jarrell)
Justin Drew Bieber (born March 1, 1994 in London, Ontario, Canada) is a Canadian pop musician, actor, and singer-songwriter. Bieber was discovered in 2008 by American talent manager Scooter Braun, who came across Bieber's videos on YouTube and later became his manager. Braun arranged for him to meet with entertainer Usher Raymond in Atlanta, Georgia. Bieber was signed to Raymond Braun Media Group (RBMG), and then to an Island Records recording contract offered by record executive L.A. Reid.
Read Full Bio
Justin Drew Bieber (born March 1, 1994 in London, Ontario, Canada) is a Canadian pop musician, actor, and singer-songwriter. Bieber was discovered in 2008 by American talent manager Scooter Braun, who came across Bieber's videos on YouTube and later became his manager. Braun arranged for him to meet with entertainer Usher Raymond in Atlanta, Georgia. Bieber was signed to Raymond Braun Media Group (RBMG), and then to an Island Records recording contract offered by record executive L.A. Reid.

His debut extended play, the seven-track My World, was released in November 2009, and was certified platinum in the United States. He became the first artist to have seven songs from a debut record to chart on the Billboard Hot 100. Bieber's first full-length studio album, My World 2.0, was released in March 2010. It debuted at or near number-one in several countries and was certified platinum in the United States. It was preceded by the single Baby.

He followed up the release of his debut album with his first headlining tour, the My World Tour, the remix albums My Worlds Acoustic and Never Say Never – The Remixes, and the 3D biopic-concert film Justin Bieber: Never Say Never. Bieber released his second studio album Under the Mistletoe in November 2011, when it debuted at number-one on the Billboard 200. Bieber released his third studio album Believe on June 19, 2012, and it became his fourth chart topper in the United States, debuting at number-one on the Billboard 200.

Bieber has received numerous awards, including both Artist of the Year Awards at the 2010 American Music Awards and the 2012 American Music Awards, and was nominated for Best New Artist and Best Pop Vocal Album at the 53rd Grammy Awards. With a global fan base, termed as "Beliebers", and over 40 million followers on Twitter, he was named by Forbes magazine in 2012 as the third-most powerful celebrity in the world. However, in 2013 he fell to number 9.

On the 25th of December 2013, Bieber's second concert film biopic, called Justin Bieber's Believe, was released. As a lead-up to the film, 10 songs were released every Monday for 10 consecutive weeks. The tracks were all featured on a digital collection album tilted Journals.

On the 13th of November 2015, Justin released "Purpose", his most personal album to date. The album received Billboard #1's with "Love Yourself", "Sorry" and "What Do You Mean?", also striking a "Top Package" award from Billboard Touring Awards for the Purpose World Tour.

Bieber released his fifth studio album, Changes on February 14, 2020.

Discography:

1. My World (2009)
2. My World 2.0 (2010)
3. Under the Mistletoe (2011)
4. Believe (2012)
5. Journals (2013)
6. Purpose (2015)
7. Changes (2020)
8. Justice (2021)
Genre not found
Artist not found
Album not found
Search results not found
Song not found