Didn't you know
I was waiting on you
Waiting on a dream
That'll never come true
Didn't you know
I was waiting on you
My face turned to stone
When I heard the news
When you decide to break the rules
'Cause I just heard some real bad news
People will talk
Like its old news
I played it off and act like I already knew
Let me ask you
How long have you known too
You played it off and act like he's brand new
When you decide to break the rules
'Cause I just heard some real bad news
Real bad news
Real bad news
Real bad news
Oh you just gonna
Keep another no you wont
Oh you just gonna
Keep it like you never knew
Oh you just gonna
Keep another love for you
Oh you just gonna
Keep it like you never knew
While I'm waiting on a dream
That'll never come true
Oh you just gonna
Keep it like you never knew
My face turned to stone
When I heard the news
Whats on the news
Channel cruise
Lyrics © Sony/ATV Music Publishing LLC, Warner Chappell Music, Inc.
Written by: Jeff Bhasker, Kanye West, Nina Simone, George Bass

Lyrics Licensed & Provided by LyricFind
To comment on specific lyrics,
highlight them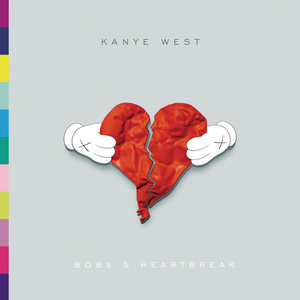 Along with "Say You Will", "Bad News" is one of the more instrumental tracks on "808s & Heartbreak".

The first two minutes features Kanye's vocals. The song then shifts into instrumental territory with an orchestrated version of the main melody, followed by a refrain of bare drumming and low octave harmonics. Kanye uses the sample "See-Line Woman" from Nina Simone's "Feeling Good" album.
Genre not found
Artist not found
Album not found
Search results not found
Song not found