Graduation Day
Kanye West Lyrics
What in the fuck was that Kanye?
I told you to do some shit for the kids
You give me your motherfucking graduation tickets right now
You give me this motherfuckin' robe
What you catchin' senioritis?
You will not walk across that stage
You won't slide across that stage
A motherfucker can't pull you
Across that motherfuckin' stage, Kanye
Who told you? See, I told you to do something uplifting
I'm trying to get you out here with these white people
And this how you gon' do me?
You know what, you's a nigga
And I don't mean that in no nice way
Had little kids singin' about the shit
No, the jokes on you
You throw your mother- hands in the air
And wave goodbye to everybody
As you get the f- off this campus
What the f- you gon' do now?
I'm no longer confused, but don't tell anybody
I'm about to break the rules, but don't tell anybody
I got something better than school, but don't tell anybody
My mama would kill me, so don't tell anybody
She wants me to get a good-ass job, just like everybody
She ain't walked in my shoes, I'm just not everybody
Lyrics © Sony/ATV Music Publishing LLC
Written by: John Legend, Kanye West, Miri Ben Ari

Lyrics Licensed & Provided by LyricFind
To comment on specific lyrics,
highlight them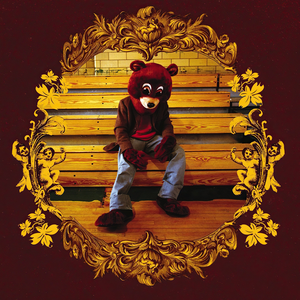 "Graduation Day" dramatizes Kanye getting reprimanded and kicked out of college for getting kids to sing about drugs in "We Don't Care." It is the third track on Kanye's 2004 debut album, The College Dropout.
Genre not found
Artist not found
Album not found
Search results not found
Song not found