Yeah
They say home is where the hate is, my dome is where fate is
I stroll where souls get lost like Vegas
Seen through the eyes of rebel glasses
Pray to God that my arms reach the masses
The young smoke grass in grassless jungles
Rubber band together in cashless bundles
We wear strugglin' chains, divided only hustle remains
Makin' sense of it we hustle for change
Revolution ain't a game it's another name, for life fightin'
Someone to stay in they corner like Mike Tyson
Hypes fightin' for hits to heighten they hell
Don't he know he could only get as high as he fell?
Show money becomes bail, relationships become jail
Children are unheld
I wish love was for sale, "Behold the Pale, Horse"
Got me trapped like R. Kell', I bail and it
"Might not be such a bad idea if I never, never went home again
I'm on my way home
I left three days ago, but no one seems to know I'm gone
Home is where the hatred is, home is filled with pain and it
Might not be such a bad idea if I never, never went home again"
Lyrics © CARLIN AMERICA INC, Universal Music Publishing Group, Sony/ATV Music Publishing LLC, Warner Chappell Music, Inc.
Written by: Gil Scott Heron, Lonnie Rashid Lynn, Kanye West, Kanye Omari West

Lyrics Licensed & Provided by LyricFind
To comment on specific lyrics,
highlight them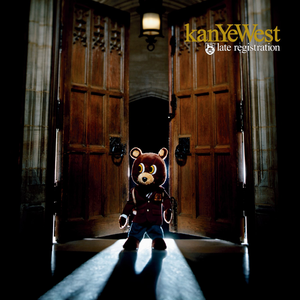 "My Way Home" is the seventh track on Kanye's second studio album, Late Registration (2005). It samples "Home is Where the Hatred Is" by Gil Scott-Heron.

This is the only track on the album where Ye does not provide any vocals, besides the skits. Instead, it features a verse from fellow Chicago MC and good friend Common which was recorded for his album Be but was cut since it did not fit the overall ambiance of the album. So in efforts to save a nice track from being scrapped, it was included on here.
Genre not found
Artist not found
Album not found
Search results not found
Song not found