Only Desire What You Have
Kate Rusby Lyrics
I was not born a queen or king
I have no house nor anything
In comfort, none can equal me
And what they all would die to be
Walk in the sun, stay in the light
And when we're done, we'll take flight
Only desire what you have
Only desire what you have
My altar is the breath of life
For wisdom, grace and love I strive
While evil games the greedy play
It's only nature I obey
Walk in the sun, stay in the light
And when we're done, we'll take flight
Only desire what you have
Only desire what you have
I'll have no check upon my glass
But the hours of joy and laughter pass
Let night into the morning fold
And a whole new day of life take hold
Walk in the sun, stay in the light
And when we're done, we'll take flight
Only desire what you have
Only desire what you have
I'll journey on, I'll sing and dance
And the greedy ones can make their stance
With pockets for souls they'll never fill
With happy heart, I'm smiling still
Walk in the sun, stay in the light
And when we're done, we'll take flight
Only desire what you have
Only desire what you have
Contributed by Blake F. Suggest a correction in the comments below.
To comment on specific lyrics,
highlight them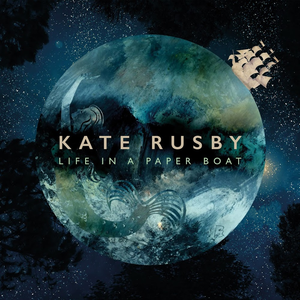 Only Desire What You Have
Kate Rusby (born 4 December 1973 in Barnsley; currently based in Penistone, Yorkshire) is an English folksinger and one of the most popular folk singers of traditional English folk songs. She was at the centre of the folk revival in the 1990s which occurred with the coming of age of the children of those who were part of the 60s folk revival. In 2001 The Guardian described her as "a superstar of the British acoustic scene". In 2007 the BBC website described her as "The first lady of young folkies".
Read Full Bio
Kate Rusby (born 4 December 1973 in Barnsley; currently based in Penistone, Yorkshire) is an English folksinger and one of the most popular folk singers of traditional English folk songs. She was at the centre of the folk revival in the 1990s which occurred with the coming of age of the children of those who were part of the 60s folk revival. In 2001 The Guardian described her as "a superstar of the British acoustic scene". In 2007 the BBC website described her as "The first lady of young folkies". She is one of the few folk singers to have been nominated for the Mercury Prize.

After learning to play the guitar, the fiddle, and the piano, as well as to sing, Rusby played at many local folk festivals as a child and adolescent. She came to wider attention through her duets with her friend and fellow Barnsley folk singer Kathryn Roberts on the 1995 album Kate Rusby & Kathryn Roberts.

At about this time she joined, and became the lead vocalist of, the all-female Celtic folk band The Poozies. This led to her becoming a founding member of the group Equation, which included Kathryn Roberts and Seth Lakeman. Rusby left Equation (being replaced by Cara Dillon) to follow a more traditional direction and, in 1997, released her debut solo album Hourglass produced by Scottish fiddler John McCusker (to whom Rusby was married for some time).

In 1999 Rusby recorded Sleepless which earned her a Mercury Music Prize nomination and the BBC Folk Award for Best Album and Best Folk Singer.

Rusby continues to release albums mixing traditional and self-penned songs on her own Pure Records, winning fans as diverse as Graham Coxon (who provided the illustration for her album The Girl Who Couldn't Fly) and collaborator Ronan Keating.

2008 saw the release of Sweet Bells, an album of traditional Christmas songs interpreted by Rusby.

In 2010, Rusby released the album Make the Light, a collection of self-penned songs, and in 2011 issued a second collection of Christmas songs titled While Mortals Sleep.

www.katerusby.com
Genre not found
Artist not found
Album not found
Search results not found
Song not found