I was fine before I met you
Truth is that I lost myself inside you
It is not fair to put all that on you
But you took control of a vulnerable soul
Yeah, I am my mother's daughter
And there are so many things I love about her
But I have, I have to break the cycle
So I can sit first at the dinner table
You can clip my wings, can't wield my powers
Stole my time, but I make up the hours
'Cause I'm a goddess and you know it
Some respect, you better show it
I'm done with you, siphoning my power
Power
Hell hath no fury like a woman
Reborn, and now I'm burning like a blue flame
Once more, but don't mistake my warn for weakness
Don't bite the hand that feeds, I'll
You'll never eat, no-oh
You can clip my wings, can't wield my powers
Stole my time but I make up the hours
'Cause I'm a goddess and you know it
Some respect you better show it
I'm done with you, siphoning my power
Power
And now I'm taking it back
Electric as fuck (come on)
You can't quiet this thunder, no
Yeah, I'm taking it back
And all the way up
Even in the dark, I glow
You can clip my wings, can't wield my flowers
Stole my time but I make up the hours
'Cause I'm a goddess and you know it
Some respect, you better show it
I'm done with you, siphoning my power
Power
Lyrics © Sony/ATV Music Publishing LLC, Kobalt Music Publishing Ltd., Warner Chappell Music, Inc.
Written by: JACK ROBERT GARRATT, KATY PERRY, SMOKEY ROBINSON

Lyrics Licensed & Provided by LyricFind
To comment on specific lyrics,
highlight them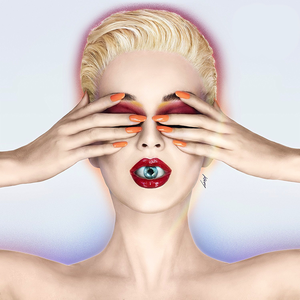 "Power" is an empowerment track about demonstrating your power and strength to a partner. Katy explained that this song was for the women out there trying to find their power.
The song was produced by Jack Garratt and was teased in her Instagram story. Prior to the official track list announcement the track was referred to as "Goddess".
Genre not found
Artist not found
Album not found
Search results not found
Song not found