We R Who We R
Ke$ha Lyrics
Hot and dangerous
If you're one of us, then roll with us
'Cause we make the hipsters fall in love
When we've got our hot pants on and up
And yes of course we does
We running this town just like a club
And no, you don't wanna mess with us
Got Jesus on my necklace-ace-ace
I've got that glitter on my eyes
Stockings ripped all up the side
Looking sick and sexified
So let's go-o-o (let's go)
Tonight we're going har-har-har-ha-ha-hard
Just like the world is our-our-our-our-our-ours
We're tearin' it apart-part-part-pa-pa-part
You know we're superstars, we are who we are
We're dancing like we're dumb-dumb-dumb-du-du-dumb
Our bodies goin' numb-numb-numb-nu-nu-numb
We'll be forever young-young-you-you-you-young
You know we're superstars, we are who we are
DJ turn it up
It's about damn time to live it up
I'm so sick of being so serious
It's making my brain delirious
I'm just talkin' truth
I'm telling you 'bout the shit we do
We're sellin' our clothes, sleepin' in cars
Dressin' it down, hittin' on dudes (hard)
Got that glitter on my eyes
Stockings ripped all up the side
Looking sick and sexified
So let's go-o-o (let's go)
Tonight we're going har-har-har-ha-ha-hard
Just like the world is our-our-our-our-our-ours
We're tearin' it apart-part-part-pa-pa-part
You know we're superstars, we are who we are
We're dancing like we're dumb-dumb-dumb-du-du-dumb
Our bodies goin' numb-numb-numb-nu-nu-numb
We'll be forever young-young-you-you-you-young
You know we're superstars, we are who we are
DJ, turn it up-up-up-up-up-up-up
DJ, turn it up-up-up-up-up-up-up
(DJ, turn it up-up-up-up-up-up-up)
DJ, turn it up-up-up-up-up-up-up-up
Tonight we're going har-har-har-ha-ha-hard
Just like the world is our-our-our-our-our-ours
We're tearin' it apart-part-part-pa-pa-part
You know we're superstars, we are who we are
We're dancing like we're dumb-dumb-dumb-du-du-dumb
Our bodies goin' numb-numb-numb-nu-nu-numb
We'll be forever young-young-you-you-you-young
You know we're superstars, we are who we are, ow
Lyrics © CONCORD MUSIC PUBLISHING LLC, Downtown Music Publishing, Kobalt Music Publishing Ltd.
Written by: Benjamin Levin, Joshua Coleman, Lukasz Gottwald, Jacob Hindlin, Kesha Sebert

Lyrics Licensed & Provided by LyricFind
To comment on specific lyrics,
highlight them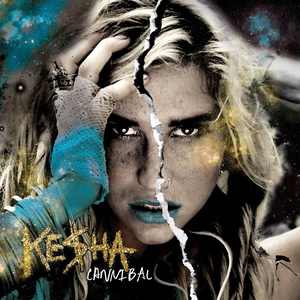 "We R Who We R" is a song by American recording artist and songwriter Kesha from her first extended play (EP), Cannibal (2010). The song was released as the EP's lead single on October 22, 2010. It was written by Kesha, with Jacob Kasher Hindlin, Dr. Luke, Benny Blanco and Ammo. Production of the song was completed by Dr. Luke, Blanco, and Ammo.

According to the We R Who We R Songfacts, Ke$ha penned this pride anthem in the wake of news of a series of suicides by gay youngsters caused by bullying.
Read Full Bio
"We R Who We R" is a song by American recording artist and songwriter Kesha from her first extended play (EP), Cannibal (2010). The song was released as the EP's lead single on October 22, 2010. It was written by Kesha, with Jacob Kasher Hindlin, Dr. Luke, Benny Blanco and Ammo. Production of the song was completed by Dr. Luke, Blanco, and Ammo.

According to the We R Who We R Songfacts, Ke$ha penned this pride anthem in the wake of news of a series of suicides by gay youngsters caused by bullying. "I wanted to inspire people," she told Entertainment Weekly, "to be themselves. It's a celebration of any sort of quirks or eccentricities."
Genre not found
Artist not found
Album not found
Search results not found
Song not found