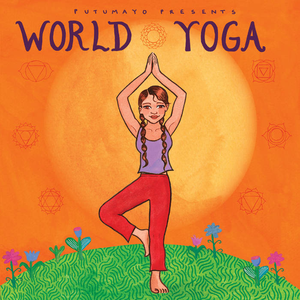 A Prayer to Dispel Sickness and Harm
Born in November 1956 in Nepal in a family of Tibetan refugees, Kelsang Chukie Tethong was raised in a musical family which deeply influenced her as a child.In the mid-60s she and her sister, Namgyal Lhamo, were chosen to join the Tibetan Institute of Performing Arts (TIPA), Dharmsala, which was established soon after the Tibetans came into exile in 1959.It is the only institution working to preserve the traditional Tibetan performing arts in all its various forms
Read Full Bio
Born in November 1956 in Nepal in a family of Tibetan refugees, Kelsang Chukie Tethong was raised in a musical family which deeply influenced her as a child.In the mid-60s she and her sister, Namgyal Lhamo, were chosen to join the Tibetan Institute of Performing Arts (TIPA), Dharmsala, which was established soon after the Tibetans came into exile in 1959.It is the only institution working to preserve the traditional Tibetan performing arts in all its various forms, which are facing threat of extinction in Tibet as a result of the occupation of Tibet by Communist China.
Chukie spent about 11 years at TIPA, developing her interest and talent. In her last few years at TIPA she became one of the few acclaimed solo singers. In the mid-70s she left TIPA and was engaged in running a restaurant in Nepal for about 6 years and then a restaurant in Holland for about 3 years.However, her continuing interest in Tibetan music led her to renew and restudy it in the early 90s. Her first live concert, after leaving TIPA, was performed in Holland in 1996.
ChukieÌs main interest is in the pure, classical songs of Western and Central Tibet known as "nangma toeshey" and the nomadic songs of Eastern and North Eastern Tibet known as "Lu". She also sings folk songs from different parts of Tibet.
Chukie was able to study music and singing from great Tibetan musicians such as Lutsa and Maja Tsewang Gyurme.
Chukie Tethong and her sister joined the band Gang Chenpa.
Genre not found
Artist not found
Album not found
Search results not found
Song not found