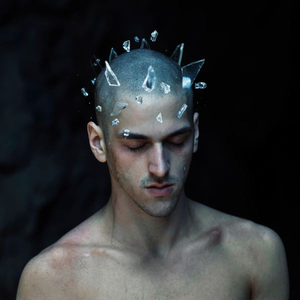 Killstation is a producer, songwriter, and vocalist. Apart from his furious stage name in real life, he is acquainted by the name Nolan Santana.
His work can be described as a very loud and gritty approach to underground Cloud Rap.
His first piece of work can be traced back to 2015 with the release of his first single "Leave you guessing".
A single that promoted his first ep "the killstation ep".
Killstation now has 10 solo projects, as well as 2 other collaborative projects, and a studio album entitled "The Two of Us are Dying."
Genre not found
Artist not found
Album not found
Search results not found
Song not found
We have lyrics for 'Attraction' by these artists:



B. Tikhomirov V. Kondratiev Can't say her name but we were two I grabbed her…
B.o.B Can't say her name but we were two I grabbed her…
B.o.B GoKid Ant Lupe Fiasco Cool Kids Diggy and T.I. Can't say her name but we were two I grabbed her…
Bobby O She is so feminine, such a girl you will give…
Clifford T. Ward I met her walkin' down a busy street It might has…
Hourcast You're Sending Signals All Of Your Moan I Need To Get You…
Lance Skiiiwalker She said, I clap my hands, walk my feet It's freedom She…
Lola Ray Loneliness cuts the tears And makes you live. New blood, whi…
Neon Trees Oh oh oh oh Oh oh oh oh Oh oh oh oh Oh…
Nine Black Alps With all the movements in and out of focus, We were…
Paris Combo Si ce n'est pas le vent du changement Qui vient souffler…
Provision Time forgets the beginning. Always blaming the eyes. Cloudi…
Red Cell I wanna feel this now like a lightning strikes I wanna see…
Sandy Brown 02 geureol su isseo neodapji anke himdeureo boyeo museunirig…



We have lyrics for these tracks by Killstation:



Aniline I only hope that you're alright In absolute absence of light…
broken Broken You were the only thing holding my life I'm hoping Th…
Cold Weather I'm so cold, cold I'm so cold (I'm so cold) I wonder if…
Exelsior Drive me out now, tear my love down Thinking out loud,…
extinction They try to hold me back to hide the fact…
Isolation Waiting all night for you Waiting all night for you Why'd y…
Manipulation Somewhere in the back of my mind There's a place that…
Pareidolia Living fast but I think that we should slow down In…
Perplexion Time and time again I've been so selfish I don't wanna…
Premonition Dreamin' of the time I spent with you Left me with…
salvation You give me all I need I'm soaked in defeat I hope…
SARCOMA Find me a new-made grave And hide me like a dead…
The Two of Us Are Dying With everything you left unsaid I'll never get you out my…
Vengeance Shouldn't have trusted in a fuckboy, oh oh Know you never…

The lyrics can frequently be found in the comments below, by filtering for lyric videos or browsing the comments in the different videos below.