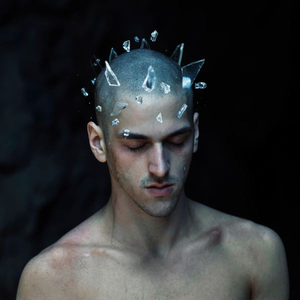 Killstation is a producer, songwriter, and vocalist. Apart from his furious stage name in real life, he is acquainted by the name Nolan Santana.
His work can be described as a very loud and gritty approach to underground Cloud Rap.
His first piece of work can be traced back to 2015 with the release of his first single "Leave you guessing".
A single that promoted his first ep "the killstation ep".
Killstation now has 10 solo projects, as well as 2 other collaborative projects, and a studio album entitled "The Two of Us are Dying."
Genre not found
Artist not found
Album not found
Search results not found
Song not found
We have lyrics for 'Division' by these artists:



Aly AJ You chose to surrender the best thing that's happened to…
Anacrusis I'll take away this selfish pride Is there room for more…
Android Lust the division is starting to feel permanent as the rise and…
Angels I look for questions to my answers I scan for faces…
Bleed The Sky Want to see you crawl My position, call it oppresion It's …
Kaleida Crave division - now Made from whole I hear what you're sayi…
Look Back and Laugh HEARD OF CONVICTION HOW DEEP DOES IT RUN? FAULTY ORIGIN BA…
Minds Like Mirrors I've reached the end of the line And the beginning of…
Mohinder They tell us to obey and we obey division. We don't…
Planes Mistaken For Stars Poet I'm sick of your pretty lies. And it was about…
Scatter The Ashes I could have picked a better reason than now, Like when…
Starflyer 59 When names are thrown To those who know that You're not so…
Stars The basement's filled with cold And the lamp's burning on t…
Strongarm …
Troublemakers Sitter bakom ratten Det går alldeles för fort Tankarna är …
XESS Look into my X – ray eyes, yeah And feel the…
♫ Aly and AJ You chose to surrender the best thing that's happened to…



We have lyrics for these tracks by Killstation:



Aniline I only hope that you're alright In absolute absence of light…
broken Broken You were the only thing holding my life I'm hoping Th…
Cold Weather I'm so cold, cold I'm so cold (I'm so cold) I wonder if…
Exelsior Drive me out now, tear my love down Thinking out loud,…
extinction They try to hold me back to hide the fact…
Isolation Waiting all night for you Waiting all night for you Why'd y…
Manipulation Somewhere in the back of my mind There's a place that…
Pareidolia Living fast but I think that we should slow down In…
Perplexion Time and time again I've been so selfish I don't wanna…
Premonition Dreamin' of the time I spent with you Left me with…
salvation You give me all I need I'm soaked in defeat I hope…
SARCOMA Find me a new-made grave And hide me like a dead…
The Two of Us Are Dying With everything you left unsaid I'll never get you out my…
Vengeance Shouldn't have trusted in a fuckboy, oh oh Know you never…

The lyrics can frequently be found in the comments below, by filtering for lyric videos or browsing the comments in the different videos below.