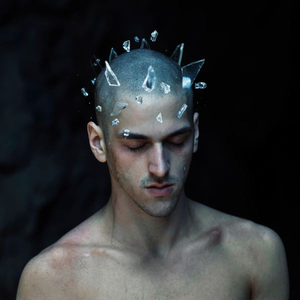 Killstation is a producer, songwriter, and vocalist. Apart from his furious stage name in real life, he is acquainted by the name Nolan Santana.
His work can be described as a very loud and gritty approach to underground Cloud Rap.
His first piece of work can be traced back to 2015 with the release of his first single "Leave you guessing".
A single that promoted his first ep "the killstation ep".
Killstation now has 10 solo projects, as well as 2 other collaborative projects, and a studio album entitled "The Two of Us are Dying."
Genre not found
Artist not found
Album not found
Search results not found
Song not found
We have lyrics for 'Stasis' by these artists:



Callisto Adrift All lost in those days A growing branch to smithere…
Code 64 Standing before you now Reaching for the stars What are we…
Elend Pillages et meurtres. Que les portes ploient et que les mur…
Every Stranger Looks Like You Dear mom & dad, I'm sorry for the good times we…
Julian Fane Softening her winter With his eyes Sitting in the meadow …
Ki:Theory You're so fascinated with the city You're so fascinated it'…
Lluther I'm on sale At least I know It could fail & if…
Meganeko Stasis So cold Reach Out Disappear When it's over, I will fi…
Soul Extract The link is broken Amygdala frozen Awaking disease Unable to…
Unleashed Power It has stricken with pain. By the instigation. They've been …



We have lyrics for these tracks by Killstation:



Aniline I only hope that you're alright In absolute absence of light…
broken Broken You were the only thing holding my life I'm hoping Th…
Cold Weather I'm so cold, cold I'm so cold (I'm so cold) I wonder if…
Exelsior Drive me out now, tear my love down Thinking out loud,…
extinction They try to hold me back to hide the fact…
Isolation Waiting all night for you Waiting all night for you Why'd y…
Manipulation Somewhere in the back of my mind There's a place that…
Pareidolia Living fast but I think that we should slow down In…
Perplexion Time and time again I've been so selfish I don't wanna…
Premonition Dreamin' of the time I spent with you Left me with…
salvation You give me all I need I'm soaked in defeat I hope…
SARCOMA Find me a new-made grave And hide me like a dead…
The Two of Us Are Dying With everything you left unsaid I'll never get you out my…
Vengeance Shouldn't have trusted in a fuckboy, oh oh Know you never…

The lyrics can frequently be found in the comments below, by filtering for lyric videos or browsing the comments in the different videos below.