Slow Dance
Kitty Wu Lyrics
This is the safest word in your mouth
This is the safest room in the house
Where all is overseen and organized
According to its color and its size
It will not help you home or up the steps
Not untie your shoe or you undress
Or steady out the voice that you have
Shun
When singing to an audience of none
It is a slow dance you dance
I see that you do it well
It is a dead move you plan endlessly
I can tell
It is a slow dance you dance
Just a move away from standing still
Never unexpected company
Always opposites of luxury
A party for the few you would invite
The blow that never made it to the fight
It is a slow dance you dance
I see that you do it well
It is a dead move you plan endlessly
I can tell
It is a slow dance you dance
Just a move away from standing still
Contributed by Kayla G. Suggest a correction in the comments below.
To comment on specific lyrics,
highlight them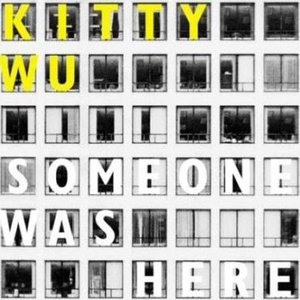 When Kitty Wu first stepped onto the Scandinavian indie scene with the release of their debut "Privacy"(2001), the band instantly drew attention from both critics and music fans alike.
The strong sense of urgency surrounding the band, and the honest, yet ambitious sound of the album was convincing and quite unexpected, coming from a first-time act. The album earned the Danish band rave reviews, as well as a prestigious spot on the Roskilde festival's legendary main stage.
Read Full Bio
When Kitty Wu first stepped onto the Scandinavian indie scene with the release of their debut "Privacy"(2001), the band instantly drew attention from both critics and music fans alike.
The strong sense of urgency surrounding the band, and the honest, yet ambitious sound of the album was convincing and quite unexpected, coming from a first-time act. The album earned the Danish band rave reviews, as well as a prestigious spot on the Roskilde festival's legendary main stage.
For their next album Kitty Wu teamed up with renowned producer Rob Ellis, known for his many years of collaboration with PJ Harvey. Ellis would prove to be a key character in the band's storyline, and helped shape and sharpen the sound and identity of Kitty Wu.
With "The Rules of Transportation"(2003) Kitty Wu grew into their own and perfected their specific brand of poetic and alternative rock. The album also saw Robert Lund gaining a position as a deeply fascinating singer and songwriter.
Ellis returned to produce "Knives and Daggers"(2005), a detached diary of city living and the chilling culmination of Kitty Wu's foray into dark minimalism.
Both albums were critically acclaimed and gave the band a loyal underground following, helped by a reputation as an exiting live act, earned through touring - both headlining as well as supporting acts like Brendan Benson and Muse.
Now Kitty Wu is back with "Someone Was Here", an album that bares witness to the many changes that has taken place inside the band - changes that have pushed Kitty Wu into new sonic territory and created a hectic energy within their sound.
Since releasing their last album, Kitty Wu have parted ways with bass player Samuel Helles (who left for family reasons). The departure of Helles initially sent shockwaves through the tightly knit unit, but when the dust settled, they found that being forced to rethink the band, allowed them a new freedom which created a massive sense of electricity throughout the process.
"Someone Was Here" is the sound of conflict. Noise driven guitars and beatstructures are in a constant clash with Robert Lund's atmospheric and ghostly vocals. This intentional fight creates a nervous, driven energy and a truly hypnotic soundscape, underlining the abstract and poetic lyrics about loss and departure.
Most of the self-produced album was recorded at Studio R, a converted warehouse in the industrial part of Copenhagen. Lund subsequently laid down the complex and evocative vocal arrangements by himself, during nightly sessions in the band's own studio, Chapter 11. The vocals, which are a defining element of "Someone Was Here", also draws a crooked line to some of the unorthodox influences behind the album - among them Simon and Garfunkel's classic "Bookends".
The album was mixed in London by Guy Fixsen (My Bloody Valentine, Breeders, etc).
"Someone Was Here" is Kitty Wu at their best and most ambitious, and places them at the forefront of a thriving and exciting Danish music movement. "Someone Was Here" is handled in Denmark by A:larm Music, whose roster includes Danish acts like Mew, Efterklang and Sune Wagner of Raveonettes.
The album is available on cd / limited vinyl / download

Kitty Wu is:
Robert Lund – Vocals/Guitars Allan Schøneberg – Bass Claus Bergmann – Drums
Genre not found
Artist not found
Album not found
Search results not found
Song not found