Hellraiser
Krokus Lyrics
Aaw... gonna take it to the limit... yeah!
Come on...
I've been pushin' my load uphill
An' my back is bent
Now I'm lookin' for a thrill
'Cos the jiuce ain't spent
Slippin' in for satisfaction
Gimme a piece of your sweet love action
'Fore the night is thru'...
Gonna rescue you
'Cos I'm a hellraiser
Funchaser
Hellraiser
Boneshaker!!
You sink me into oblivion
When you let me in
You make me feel a'lik'a one in a million
When you moan'n'grin... aw!
Froget about the neighbours
Lettin' it all hang out
We're rockin' this joint
I love to hear you scream and shout...
Aaaawww!!
I'm a hellraiser
Funchaser
Hellraiser
Boneshaker!!
No one's beggin' for mercy... slippin'an'slidin' it in
Aww alright!
[Chorus 3x]
Come again... baby
Mmmmmm gonna slide it right in... aww!
Contributed by Dominic G. Suggest a correction in the comments below.
To comment on specific lyrics,
highlight them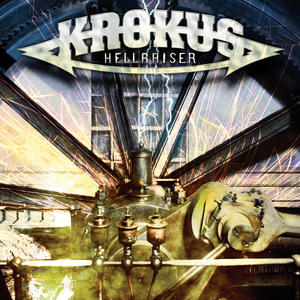 Krokus is a hard rock band from Switzerland. They enjoyed moderate success in North America during the 1980s. Krokus was founded in Solothurn in 1975 by bassist (and original lead vocalist) Chris von Rohr and guitarist Tommy Kiefer. Former Eazy Money vocalist Marc Storace joined the band as frontman in time for their Metal Rendez-vous album in 1980.
Genre not found
Artist not found
Album not found
Search results not found
Song not found