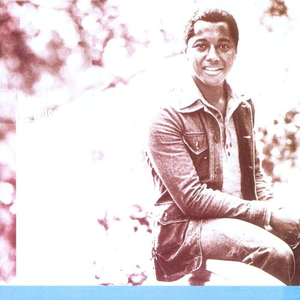 Labi Siffre (born June 25, 1945) is an English poet, songwriter, and singer. Bor…
Read Full Bio ↴
Labi Siffre (born June 25, 1945) is an English poet, songwriter, and singer. Born the fourth of five children to a Barbadian/Belgian mother and a Nigerian father and raised in Bayswater and Hampstead, London, he was educated at a Catholic monastery school, St Benedict's School in Ealing. His musical influences included Thelonious Monk, Miles Davis, Charlie Mingus, Jimmy Reed, Wes Montgomery, Billie Holiday, Jimmy Reed, and Mel Tormé. In July 1964, he met his partner Peter Lloyd, and the two officially became partners under the Civil Partnership Act 2004 when the Act entered into force in December 2005.

Siffre released his first six albums of songs between 1970 and 1975, and a further three albums between 1988 and 1998. During this period he had several solo hits, including "It Must Be Love" (No. 14, 1971) (later covered by and a No. 4 hit for Madness, for which Siffre himself appeared in the video); "Crying, Laughing, Loving, Lying" (No. 11, 1972); and "Watch Me" (No. 29, 1972). In 1978 two of his songs, "Solid Love" (performed by Siffre) and "We Got It Bad" (co-written and performed by Bob James) reached the UK finals of the BBC's A Song for Europe. His 1987 hit "(Something Inside) So Strong", which reached No. 4, was an anti-Apartheid anthem that won the Ivor Novello Award for "Best Song Musically and Lyrically", and has since been used in Amnesty International campaigns, a television advertisement and Alice Walker's film against female genital mutilation: Warrior Marks.

In 1997, Siffre's play "DeathWrite" was staged at the Sherman Theatre in Cardiff and later televised. His song "I Got The..." was sampled in rapper Eminem's hit single "My Name Is," though Siffre objected to what he described as "lazy writing" and it had to be edited to get the sample cleared.

In 1984 Siffre began writing poetry and has since released three books of poetry: "Blood on the Page" 1995 and "Monument" 1997. His poetry addresses a variety of themes, from theology and childhood to sociology, love, hate, language, critical thinking, and communication. In 2006, he released a new album, The Last Songs.
Genre not found
Artist not found
Album not found
Search results not found
Song not found