There we are standing in the shooting stars
In our houses, in our cars
You didn't know it, now you do
This is the way we move, hey
In the belly of the whale
In my bedroom I can't sleep
And all my friends got crooked tales
That's the way I like it
That's just what I need
And there we are standing in the shooting stars
In our houses, in our cars
You didn't know it, now you do
This is the way
(this is the way)
we move, hey
In the belly of the whale
And in my bedroom I can't sleep
And all my friends got crooked tales
That's the way I like it
That's the company I keep
And tere we are standing in the shooting stars
In our houses, in the ashes, the bars
You didn't know it, now you do
This happens to be the way that we move
In the belly of the whale
In the belly of the beast
At the last supper, honey
Make sure you get something, something to eat
And there we are standing in the shooting stars
In our houses, in our cars
You didnt know it, now you do
This is the way
(this is the way)
we move
This is the way
(this is the way)
we move
This is the way
(this is the way)
we move
This is the way
(this is the way)
Contributed by Ethan J. Suggest a correction in the comments below.
To comment on specific lyrics,
highlight them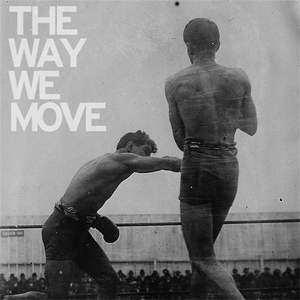 Langhorne Slim is an American singer-songwriter, (born Sean Scolnick on August 20, 1980 in Langhorne, Pennsylvania). He released his first album, entitled Slim Pickens, in 1999. His band (the War Eagles) consists of Jeff Ratner on up-right bass, Malachi DeLorenzo on drums and David Moore on keyboard and banjo.

In August 2006, Langhorne Slim signed to V2 Records, who folded on the deal. He then signed to Kemado Records. In 2009 he released, Be Set Free, which includes guest vocals from Erika Wennerstrom of the Heartless Bastards.
Read Full Bio
Langhorne Slim is an American singer-songwriter, (born Sean Scolnick on August 20, 1980 in Langhorne, Pennsylvania). He released his first album, entitled Slim Pickens, in 1999. His band (the War Eagles) consists of Jeff Ratner on up-right bass, Malachi DeLorenzo on drums and David Moore on keyboard and banjo.

In August 2006, Langhorne Slim signed to V2 Records, who folded on the deal. He then signed to Kemado Records. In 2009 he released, Be Set Free, which includes guest vocals from Erika Wennerstrom of the Heartless Bastards.

In its December 2008 edition, Paste Magazine named Langhorne Slims' self-titled album number 14 in its list of 25 best albums of the year. His song "Electric Love Letter" was number 5 on the Rolling Stone editor's top 10 picks. In 2008 Slim and band were a guest act on David Letterman.

In 2009 the War Eagles welcomed a new upright bass player, Jeff Ratner, to replace long time member Paul Defiglia. Langhorne sang "God Bless America" for the seventh inning stretch during a Philadelphia Phillies game, and the song "Worries" from his s/t album is featured in a Travelers Insurance commercial. They have been seen playing some of the larger music festivals, including The Newport Folk Festival, Bonnaroo, Pickathon, Bristol Rhythm & Roots Reunion, Lollapalooza, and the Philadelphia Folk Festival.

Langhorne Slim's band (known as "The War Eagles") consists of Jeff Ratner on up-right bass, Malachi DeLorenzo on drums and David Moore on keyboard and banjo. The touring band varies, and sometimes includes a horn section. Drummer Malachi Delorenzo is the son of Victor Delorenzo, drummer of the Violent Femmes.

Website:
www.langhorneslim.com
www.myspace.com/langhorneslim
www.facebook.com/langhorneslim
www.twitter.com/langhorneslim
http://langhorneslim.fanbridge.com/
Genre not found
Artist not found
Album not found
Search results not found
Song not found