Can't Fight the Moonlight
LeAnn Rimes Lyrics
Under a lovers' sky
Gonna be with you
And no one's gonna be around
If you think that you won't fall
Well, just wait until
'Til the sun goes down
Underneath the starlight, starlight
There's a magical feeling, so right
It'll steal your heart tonight
You can try to resist
Try to hide from my kiss
But you know
But you know that you can't fight the moonlight
Deep in the dark
You'll surrender your heart
But you know
But you know that you can't fight the moonlight
No (no), you can't fight it
It's gonna get to your heart
There's no escape from love
Once a gentle breeze (once a gentle breeze)
Weaves its spell upon your heart
No matter what you think
It won't be too long (not too long)
'Til you're in my arms
Underneath the starlight, starlight
We'll be lost in the rhythm, so right
Feel it steal your heart tonight
You can try to resist
Try to hide from my kiss
But you know
But you know that you can't fight the moonlight
Deep in the dark
You'll surrender your heart
But you know
But you know that you cant, can't fight the moonlight
No (no), you can't fight it (no)
No (no) matter what you do (no matter what you do)
The night is gonna get to you
Don't try
You're never gonna win, oh
Underneath the starlight, starlight
There's a magical feeling, so right
It will steal your heart tonight
You can try to resist (you can try)
Try to hide from my kiss
But you know
But you know that you can't fight the moonlight (you know that you)
Deep in the dark (deep in the dark)
You'll surrender your heart
But you know
But you know that you can't fight the moonlight
No, you can't fight it
You can try to resist (you can try to resist my kiss)
Try to hide from my kiss
But you know
(Don't you know that you can't) can't fight the moonlight
Deep in the dark
You'll surrender your heart (surrender your heart)
But you know
But you know that you can't fight the moonlight
No, you can't fight it
It's gonna get to your heart
Lyrics © BMG Rights Management, Universal Music Publishing Group, Realsongs
Written by: Diane Warren

Lyrics Licensed & Provided by LyricFind
To comment on specific lyrics,
highlight them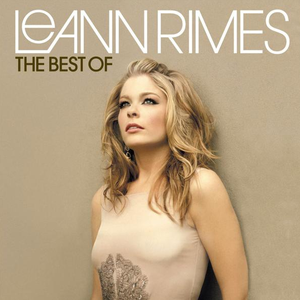 Can't Fight the Moonlight
"Can't Fight the Moonlight" is a song written by Diane Warren and recorded by American singer LeAnn Rimes. It is the theme song of the film Coyote Ugly. Released as a single on August 22, 2000, the song reached the top 10 in 19 European countries, Australia, Canada, and New Zealand, topping the charts in 12 of these territories; it became Australia's best-selling single of 2001. In the United States, a different mix of the song peaked at number 11 on the Billboard Hot 100 in 2002.
Genre not found
Artist not found
Album not found
Search results not found
Song not found