Since I've Been Loving You
Led Zeppelin Lyrics
Workin' from seven to eleven every night
It really makes life a drag
I don't think that's right
I've really been the best of fools
I did what I could, yeah
'Cause I love you, baby
How I love you, darling
How I love you, baby
My beloved little girl, little girl
But baby, since I've been loving you, yeah
I'm about to lose my worried mind, oh yeah
Everybody trying to tell me
That you didn't mean me no good
I've been trying, Lord, let me tell you
Let me tell you I really did the best I could
I've been working from seven to eleven every night
I said it kinda makes my life a drag
Lord, that ain't right, no no
Since I've been loving you
I'm about to lose my worried mind
Watch out
Said I've been crying, yeah
Oh, my tears they fell like rain
Don't you hear, don't you hear them falling
Don't you hear, don't you hear them falling
Do you remember, mama, when I knocked upon your door?
I said you had the nerve to tell me
You didn't want me no more, yeah
I open my front door, hear my back door slam
You know, you must have one of them new fangled
New fangled back door man
I've been working from seven, seven, seven to eleven every night
It kinda makes my life a drag, a drag, drag
Ah, yeah, it makes a drag
Baby, since I've been loving you
I'm about to lose
I'm about to lose, lose my worried mind
Just one more, just one more, oh yeah
Since I've been loving you, I'm about to lose my worried mind
Lyrics © Warner Chappell Music, Inc.
Written by: JIMMY PAGE, ROBERT PLANT, JOHN PAUL JONES

Lyrics Licensed & Provided by LyricFind
To comment on specific lyrics,
highlight them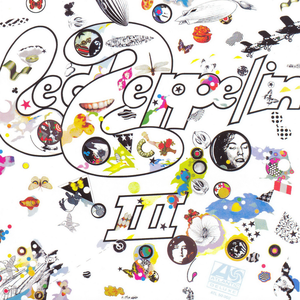 Since I've Been Loving You
The song was recorded live in the studio with very little overdubbing. John Paul Jones played Hammond Organ on the song, using the bass pedals for the bassline. It was the only track from the third album that the band had played live prior to the recording sessions, but was reportedly the hardest to record. One story mentions Jimmy Page taking a break following a series of failed attempts to track the solo. Seemingly unable to get the tone he was craving, he set about a walk around the studio to clear his mind.
Read Full Bio
The song was recorded live in the studio with very little overdubbing. John Paul Jones played Hammond Organ on the song, using the bass pedals for the bassline. It was the only track from the third album that the band had played live prior to the recording sessions, but was reportedly the hardest to record. One story mentions Jimmy Page taking a break following a series of failed attempts to track the solo. Seemingly unable to get the tone he was craving, he set about a walk around the studio to clear his mind. Sitting outside of the recording area was an unplugged amplifier, which he utilised, and recorded the solo we hear today on the next take. Audio engineer Terry Manning called it "The best rock guitar solo of all time."

4th Edit:
Since I've Been Loving You is a blues rock song written by John Paul Jones, Jimmy Page, and Robert Plant. It's the 4th track on side one of Led Zeppelin III (released October 5, 1970).

During a May 1993 interview with Brad Tolinski of Guitar World Jimmy Page said Since I've Been Loving You was the hardest to record.

GW: "Had you reached a dead end with the blues-based material found on the first two albums?"

Page: "No. We always had some blues on our albums. Playing the blues is actually the most challenging thing you can do. It is very hard to play something original. "Since I've Been Loving You" is a prime example. That was the only song on the third album that we had played live prior to our sessions, yet it was the hardest to record. We had several tries at that one. The final version is a live take with John Paul Jones playing organ and foot bass pedals at the same time."

Sources: Citizendium and WordPress
Genre not found
Artist not found
Album not found
Search results not found
Song not found