What Is and What Should Never Be
Led Zeppelin Lyrics
And if I say to you tomorrow
Take my hand, child come with me
It's to a castle I will take you
Where what's to be, they say will be
Catch the wind, see us spin
Sail away leave today
Way up high in the sky, hey, whoa
But the wind won't blow
You really shouldn't go
It only goes to show
That you will be mine
By takin' our time, ooh
And if you say to me tomorrow
Oh what fun it all would be
Then what's to stop us, pretty baby
But what is and what should never be
Catch the wind, see us spin
Sail away, leave today
Way up high in the sky, hey whoa
But the wind won't blow
You really shouldn't go
Only goes to show
That you will be mine
By takin' our time, ooh
So if you wake up with the sunrise
And all your dreams are still as new
And happiness is what you need so bad
Girl, the answer lies with you, yeah
Catch the wind, see us spin
Sail away, leave today
Way up high in the sky, hey whoa
But the wind won't blow
You really shouldn't go
Only goes to show
That you will be mine
By takin' our time, ooh
Hey, oh
Oh the wind won't blow and we really shouldn't go
And it only goes to show-ow-ow
Catch the wind, we're gonna see it spin
We're gonna sail, little girl
Do do do, bop bop a do-oh
My my my my my my my yeah
Everybody I know seems to know me well
But does anybody know I'm gonna move like hell
Baby, baby, baby, baby, baby, baby, oh, Lord
Baby, baby, baby, oh, right now, yeah
No, no, no, no, no, come on, now
Lyrics © Warner Chappell Music, Inc.
Written by: Robert Anthony Plant, James Patrick Page

Lyrics Licensed & Provided by LyricFind
To comment on specific lyrics,
highlight them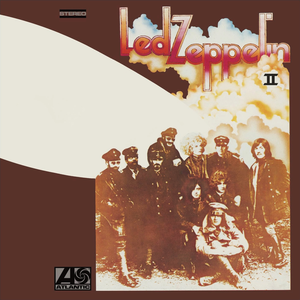 What Is and What Should Never Be
This was one of Plant's first songs recorded by the band, and also marks the first appearance of drummer John Bonham's Chinese gong, which he set up as part of his drum kit in concerts. The gong appears in the middle part among Jimmy Page's guitar riffs.

According to the book Hammer of the Gods: The Led Zeppelin Saga, Plant wrote this song reflecting on his affair with his wife's younger sister.

In Billy Joel's 1997 appearance in VH1's Storytellers, Joel plunks this out as part of his medley-intro to "We Didn't Start The Fire."
Read Full Bio
This was one of Plant's first songs recorded by the band, and also marks the first appearance of drummer John Bonham's Chinese gong, which he set up as part of his drum kit in concerts. The gong appears in the middle part among Jimmy Page's guitar riffs.

According to the book Hammer of the Gods: The Led Zeppelin Saga, Plant wrote this song reflecting on his affair with his wife's younger sister.

In Billy Joel's 1997 appearance in VH1's Storytellers, Joel plunks this out as part of his medley-intro to "We Didn't Start The Fire."

Source: Song Facts
Genre not found
Artist not found
Album not found
Search results not found
Song not found