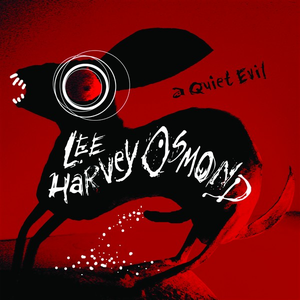 Lee Harvey Osmond, stylized as LeE HARVeY OsMOND, is a Canadian psychedelic folk project fronted by musician Tom Wilson.

"Acid folk" is said to have been born in an old garage off Clinton Avenue in Toronto, concocted by Tom Wilson from Blackie & the Rodeo Kings, a few Cowboy Junkies, and some Skydiggers.

Allowing bass, hypnotic rhythms and a lot of groove into their songwriting circle, the artist collective LeE HARVeY OsMOND created a sound that would creep out of the Northern woods and across the Great Lakes into the South
Read Full Bio
Lee Harvey Osmond, stylized as LeE HARVeY OsMOND, is a Canadian psychedelic folk project fronted by musician Tom Wilson.

"Acid folk" is said to have been born in an old garage off Clinton Avenue in Toronto, concocted by Tom Wilson from Blackie & the Rodeo Kings, a few Cowboy Junkies, and some Skydiggers.

Allowing bass, hypnotic rhythms and a lot of groove into their songwriting circle, the artist collective LeE HARVeY OsMOND created a sound that would creep out of the Northern woods and across the Great Lakes into the South, the same way The Band did forty years before them.

Tom Wilson (guitar and vocals) struck Canadian rock gold in the '90s as the leader of the much-loved Junkhouse, and then found a whole new audience as a crucial component of roots-rock super-group Blackie and the Rodeo Kings, who have just released a compilation of some of their most loved songs entitled "Swingin' from The Chains of Love" on True North Records. He released solo albums in 2001 and 2006, and his 2005 collaboration with Bob Lanois, The Shack Recordings, was critically acclaimed.

A Quiet Evil, the first release by LeE HARVeY OsMOND, was released on Latent Records in 2009, and the group toured with the Cowboy Junkies in the U.S. to support the release.
Genre not found
Artist not found
Album not found
Search results not found
Song not found
We have lyrics for 'Cuckoo's Nest' by these artists:



John Hartford Dream, I dream a dream of you A tiny dancer in…
Nickel Creek This song is an instrumental tune and contains no lyrics..…
Queensryche Hey you cuckoo! See you're in the paper late today, accused…
Queensrche Hey you cuckoo! See you're in the paper late today, accused…



We have lyrics for these tracks by Lee Harvey Osmond:



Blue Moon Drive Every stranger has a home Not a Ghost in past and…
Come and Go Some people live and I'm alone In anothers brother staying h…
Hey Hey Hey Hey hey hey Do not lead and aspirate Hey hey hey With all…
Loser Without Your Love 1 2 3 4 My brain said hug you is I…
Oh the Gods You don't own me but you love me Turn it on…
Planet Love I woke up this morning, with pain in my head My…
Shake the Hand Down in the alley up on a hill I walk the…
Summer Girl Yeah, I like it when the girls Stop by in the…

The lyrics can frequently be found in the comments below or by filtering for lyric videos.