You drink more than you used to
Fell in love how could you
Trust your heart like only fools do
Go on let it bleed
You smoked ten now it's twenty
Bet you wish you never met me
To stick around you must be crazy
Go on let it bleed
I told you never to get used to me
I still awake when you fall asleep
I'm a whole lot of trouble
We're in a whole lot of trouble
I, I told you, you should never follow me
But here we are, and you're into deep
I'm a whole lot of trouble
We're in a whole lot of trouble
You shout louder than you used to
And you hold on tighter in the bedroom
Stick around like I'm a change soon
Go on let it bleed
As you stand there trying to save me
Use your head and babe believe me
Gonna take much more than a heart to save me
Go on let it bleed
I told you never to get used to me
I still awake when you fall asleep
I'm a whole lot of trouble
We're in a whole lot of trouble
I, I told you you should never follow me
But here we are, and you're into deep
I'm a whole lot of trouble
We're in a whole lot of trouble
But is it lyin' if you know that they don't want the truth
Is it cheating if you jerk it while she in the room? Realer than RedTube
Now you mad at the screen
We were something together
I wouldn't call it a team, just big trouble and little kindness
When I know the best parts are so behind us
Keep the pride tough, more than bad luck
I ain't messed up, I'm just wishing what we needed was a less us
I fell in love with the wrong dream
Crying in my arms what's it all mean?
I used to know those things and flow both wings
Thoughts where never ending and no Nuvaring's
And we fought for a patent pending on my new jack swing
Cool, calm and collected keep the Kool Moe Dee
Here is hoping you satisfy that like an addict
I had thought we'd never had to do those things
I told you you should never follow me
But here we are, and you're into deep
I'm a whole lot of trouble
We're in a whole lot of trouble
Lyrics © BMG Rights Management, Sony/ATV Music Publishing LLC, Kobalt Music Publishing Ltd.
Written by: EMELI SANDE, HARRY CRAZE, SHAHID KHAN, HUGO CHEGWIN, FRASER T. SMITH, JAMES MURRAY, MUSTAFA OMER, LEONA LOUISE

Lyrics Licensed & Provided by LyricFind
To comment on specific lyrics,
highlight them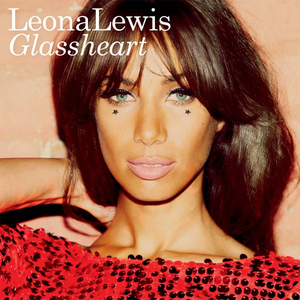 The Trouble Songfacts explains that the lyrics were inspired by Lewis' break-up with her childhood sweetheart Lou Al-Chamaa. The pair had been together for over ten years before acrimoniously splitting in the summer of 2010.
Genre not found
Artist not found
Album not found
Search results not found
Song not found