You wanna play with tha Bizzle
You wanna holla with tha Bizzle
Come party with tha Bizzle
You wanna play with tha Bizzle
Holla with tha Bizzle
Play with tha Bizzle
One step, two step, three step, go
Skankin tha dance floor ya already know
When I'm in town when ya all gotta go
I get a reload for more than a flo
When a bought me a ten bag for the show
Guaranteed sell out, if not get the hell out
She said, he said, what, so?
Can he bring her to the fight yep?
No!
Now everyones skankin
After a good night me ya thanking
Number one club banger and a rankin
Everyone partied no shankin
Writer(s): MAXWELL ANSAH

Contributed by Lillian I. Suggest a correction in the comments below.
To comment on specific lyrics,
highlight them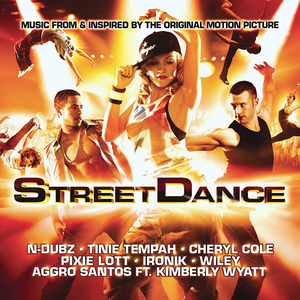 Lethal Bizzle (also known as Lethal B) is one of the fastest growing East London Grime artists. In December, 2004 he released "Pow (Forward)", also known as "Forward Riddim", which was banned from airplay by some mainstream stations; it entered the UK Singles Chart at number 11 in the first chart of 2005. His former group, the More Fire Crew released the album More Fire Crew CV which did poorly and they were dropped from their record label.

In 2002
Read Full Bio
Lethal Bizzle (also known as Lethal B) is one of the fastest growing East London Grime artists. In December, 2004 he released "Pow (Forward)", also known as "Forward Riddim", which was banned from airplay by some mainstream stations; it entered the UK Singles Chart at number 11 in the first chart of 2005. His former group, the More Fire Crew released the album More Fire Crew CV which did poorly and they were dropped from their record label.

In 2002 he brought out a song called "Oi!" with his former crew which reached the top ten in the UK Singles Charts.

In early July 2005 Lethal Bizzle was one of the very few black British artists to appear on stage at the final Live 8 concert in Edinburgh.

Lethal Bizzle has signed up with V2 Records to bring out his new album Against All Odds which was released on 15th August. He has also released a second single "Uh Oh! (I'm Back)" in the same month, it debuted at number 47 in the UK Singles Charts.

He currently released a song with Twista and Gappy Ranks which has been put together by the Kray Twinz.

He is known for his rap rivalry with Roll Deep Crew member Wiley. However, in the final track, Til Next Time, on his latest album, Against All Odds, Lethal Bizzle calls for an end to this rivalry.

Lethal B has also recently colaberated with a hardcore punk called gallows on the track staring at the rude bois
Genre not found
Artist not found
Album not found
Search results not found
Song not found